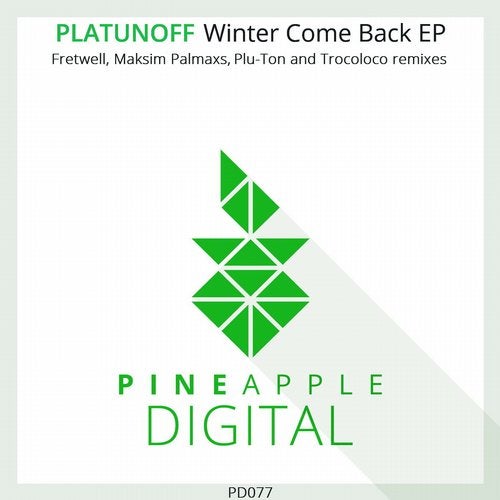 We do have a sweet spot for breaks here at
Pineapple Digital and for our 77th release we
welcome back PD regular Platunoff with his
progressive breaks ep, 'Winter Come Back'.

For remix duties we debut newcomers to the Pineapple Digital
imprint, Tim Fretwell (UK), Maxim Palmaxs (Russia), Plu-ton
(Russia) and Trocoloco (Spain).

Winter Come Back (Original):

Platunoff makes a return with the progressive breaks track
"Winter Come Back" which is certainly an apt name for a track
whose piano melody echo's chilling reverberation.

Winter Come Back (Fretwell Remix):

Fretwell keeps the techno-like arpeggio that stands out so well
in the original, but this remix has heavier riffs, fatter bass,
and more pronounced percussion.

(Maksim Palmaxs Remix):

Maksim Palmaxs makes astounding use of ripping saw waves when
executing the bass lines in his remix of "Winter Come Back". More
layers of sound emanate from this version as well.

(Plu-Ton Remix):

Plu-Ton exercises a number of old school trance, psychedelic, and
electronic sounds in this remix. Ambience galore, with synths that
will make melt the paint on the walls.

(Trocoloco Remix):

Last but not least on the "Winter Come Back EP" we are gifted with a
remix by Trocoloco. More melodic than the rest, and a sound that reminds
one of what it sounds like to take steps through the snow.

We hope you enjoy!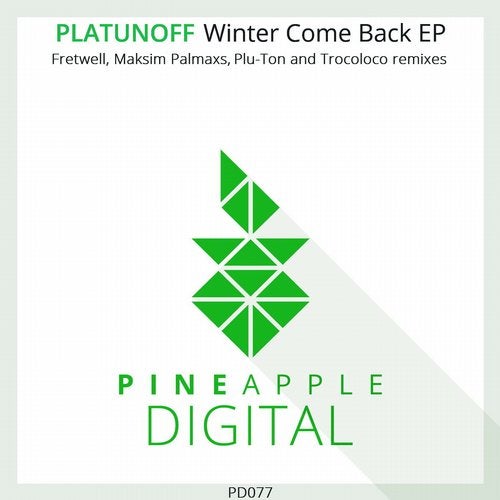 Release
Winter Come Back