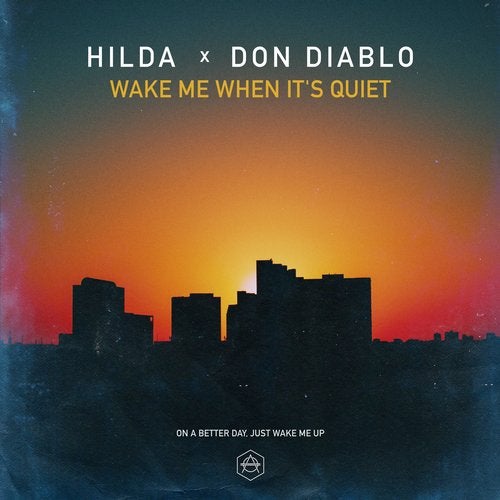 Release Date

2018-05-14

Catalog

HEXAGON053
Don Diablo and Hilda collaborate for charity single
?Wake Me When It's Quiet?

Just last week a good friend of Don Diablo sent him a demo by Swedish singer/songwriter, HILDA. Deeply moved by the tragedy of Avicii's passing, HILDA spent the next day writing and composing the demo of ?Wake Me When It's Quiet?. When Don heard the demo, he was so moved that he agreed to do whatever he could to help HILDA bring the song to the world.

The dance music community has shown great unity in coming together to mourn the passing of Avicii. Whatever the genre, there has been a resolute acknowledgement that mental health issues and the pressures of stardom cannot go unchecked and that the loss of anyone so young is truly unjust. The community close to him have expressed their feelings in different ways, and for Don Diablo and songwriter/vocalist HILDA the answer was to let music be their outlet. The result is this wonderful record, all the profits of which will be donated to the Swedish charity, Tilia (www.foreningentilia.se) and other charities devoted to mental health issues.

Speaking about the day that she wrote the song, HILDA, a student of the leading songwriting school in Scandinavia, Musikmakarna Sweden, said ?it came together the morning after we got the tragic news? she says. ?Being one of our generation's greatest icons and inspiring millions of people from all over the world... the shocking news shook us at our very core. Knowing Don shared exactly the same emotions, it felt natural to collaborate with him on this song.?

?When I listened to it the first time it touched me deeply in so many ways? says Don Diablo. ?As artists the best way to express our emotions is through music so I locked myself up in the studio and was determined to walk out with something magical that would do justice to the sincere message of the demo and the incredible talent of HILDA. I truly felt this song needed to get heard. So many people are struggling with mental health problems and we have to make sure to never turn a blind eye to this.?

The outcome is a beautifully touching tribute, filled with emotion. "I'm very proud of how the song came together so easily? says HILDA, ?since we knew what we felt in our hearts that day. We hope this song will act as a reminder to voice what is silent.?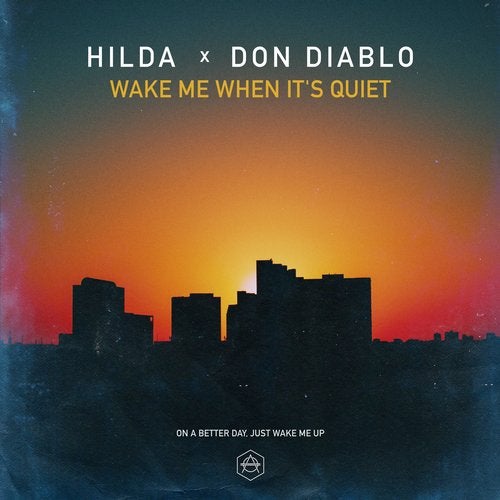 Release
Wake Me When It's Quiet
Release Date

2018-05-14

Catalog

HEXAGON053