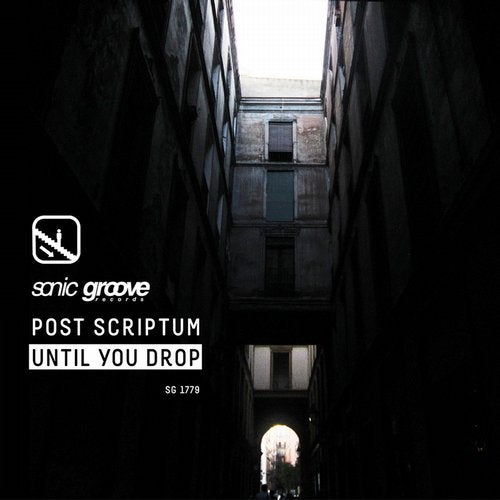 Post Scriptum is the latest artist to join the Sonic Groove Records roster. Previously releasing on Function's legendary Infrastructure imprint, Post Scriptum changes gears stylistically in a very big way with his latest release entitled Until You Drop. Leaving his previous looped based purist Techno behind, Post Scriptum takes his sound exploration into the much darker cavernous world of Industrial Techno.

Dark As You Like starts off this musical odyssey with a fierce mid tempo, broken beat groove. The rhythm emits the real feel sensation of live played drums with its hard smashing snares and deep booming bass kicks which surely will have you play the air drums! Layered on top of this beast of a rhythm track, Post Scriptum provides the perfect lyricism with a smooth spoken narrative. Very forward thinking sound design curves its way in and out of the dark negative space the rhythm and vocals provide. Without imitation or sounding even remotely retro this evokes the feel of early Nine Inch Nails and Ministry.

Dropzone and You Won't Find Me (Short Mix/Long Mix) are incredible, modular synthesized workouts that will tear dance floors apart. Despite the current hype of the usage of modular synths, not many are exploring the infinite possibilities of these machines, Post Scriptum is one of the very few who has taken on the challenge to leap into the infinite worlds these systems were designed to create.

The joining of Post Scriptum and Sonic Groove Records is the perfect match with this beautifully crafted Techno-Industrial hybrid EP, a banger for the dance floor but also a delicious delicacy for your home turntable or music player. Post Scriptum Until you drop will be released on July 24, 2017.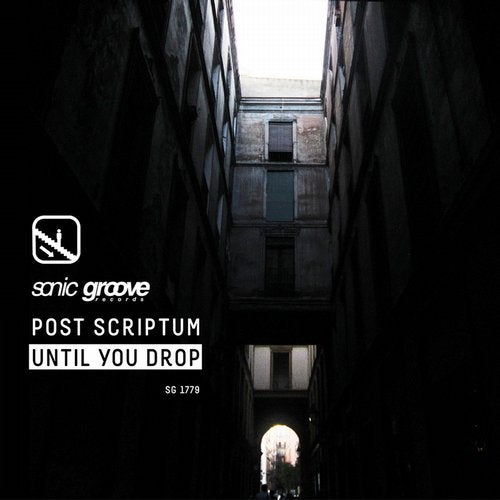 Release
Until You Drop