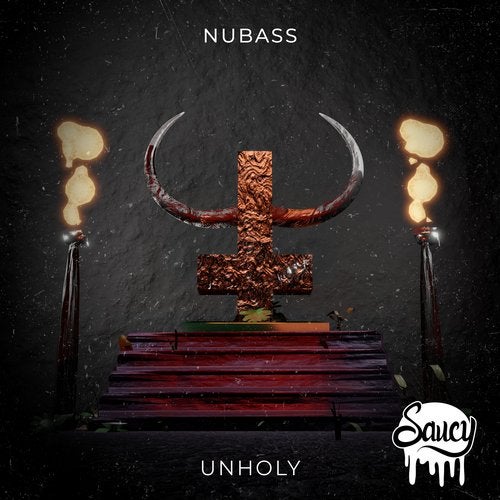 NuBass makes his Saucy debut in serious style with a sinful single dragged straight from the pit of hell itself.
An urgent dystopian introduction complete with demonic atmospherics and a sinister arpeggio paths the way for absolute chaos. Burly blasts of barbaric grit that tremor around driven drums take centre stage as an array of industrial sounding transients keep the track flowing ferociously like a maelstrom of spewing magma devouring all that stands in it's way.
Stock up on crosses, water blessed by the lord and recite your bible verses as you'll need all the help you can get to save you in the dance from this violent monstrosity!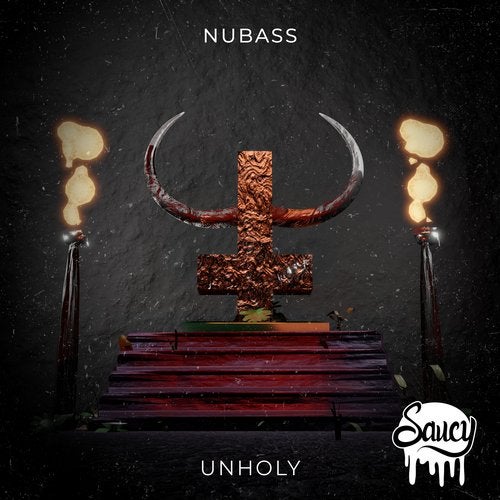 Release
UnHoly