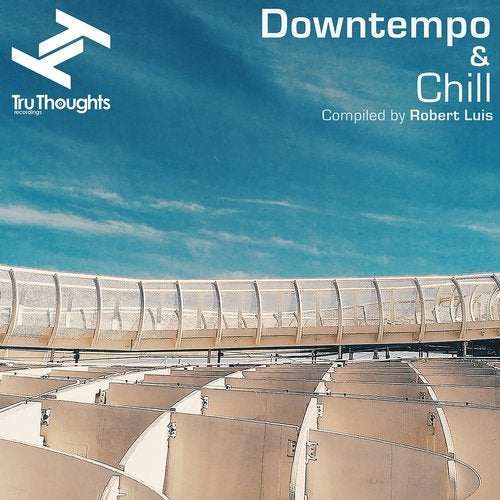 The Tru Thoughts Downtempo & Chill compilation showcases a selection of atmospheric, calming and engrossing tracks from the indie label's catalogue. Opening with music from Glasgow based electronic producer Werkha; "Fire By The Kul" places glistening flurries of harp and an earthy cello alongside skittish footwork beats. Mount Bank's remix of Manu Delago's "Dearest feat. Katie Noonan" flips Delago's quiet serenity, spreading it over ambient electronic synths and crackling hi-hats.

Other featured artists include the prolific Quantic, whose groove heavy contribution, "Magnetica", brings the psychedelic electro-funk. "Sleepy Seven", from Bonobo's classic Tru Thoughts album 'Animal Magic', is a gorgeous trip hop song which makes the perfect downtempo centre piece.

The album's more ambient cuts include cosmic hip hop producer Jonny Faith's "Garuas", a track drenched in sampled raindrops and angelic vocals; while "Archetype Forgotten" is a pure shot of gentle beauty from LA beat maker Lost Midas. Lanu's "Jean Paul", with its melodic chimes, also forms part of the atmospheric backbone of the album. "Jean Paul" glides into the cinematic "Paper Skyline", a gentle xylophone and string ballad from Natural Self. The tiny-but-mighty "Screams" is an emotionally adventurous slice of tranquil dream pop from progressive noise group Space Captain. Next comes Jesse Fischer & Sly5thAve's cover of Herbie Hancock's "Watermelon Man" - a serious head bobber - and the bass heavy "Mutes And Drops" by Hint, a complex and emotional trip hop arrangement driven by heavy piano chords.

Hidden Orchestra's "Vorka" features an ethereal musical hook played the musical saw, foregrounded atop layers of strings, piano and percussion. "Lady T (Si Tew Remix)" brings a minimalist take on J-Felix's original love song, with a fat low end and intriguing vocal and rhythmic effects from revered beatsmith Tew. The album's penultimate track, TM Juke's Grounded in Fargo, is a dramatic free jazz/hip hop piece, with intriguing guitar and synthesizer melodies. BBC 6Music favourite Anchorsong provides the effervescent closer, "Plum Rain", which mixes rich dynamic percussive sounds with non-dynamic electronic textures, doused in liquid melodies.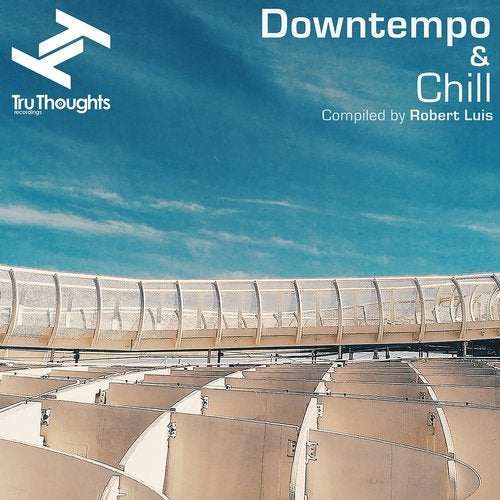 Release
Tru Thoughts Downtempo & Chill
Various Artists

Release Date

2016-05-06

Label

Tru Thoughts

Catalog

TRUDD176