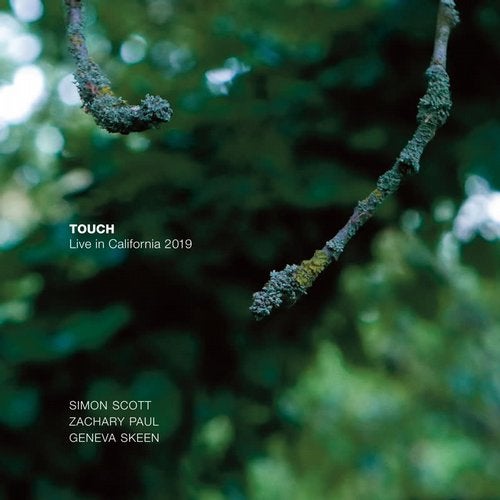 Release Date

2019-07-12

Label

Touch

Catalog

TONE72
Recorded live on Touch's tour of California in May 2019, with dates at Zebulon, Los Angeles, The Battery, San Francisco and Land and Sea, Oakland.

Simon Scott is a sound ecologist and multi-instrumentalist from Cambridge, England. His albums 'Insomni' (Ash International) and 'Below Sea Level' (Kesh/TouchLine) are out now (see above). His work explores the creative process of actively listening, the implications of recording the natural world using technology and the manipulation of natural sounds used for musical composition. He plays the drums in Slowdive and has recently collaborated with artists James Blackshaw, Spire, Taylor Deupree (Between), Isan + many more.
Zachary Paul (b. 1995) is a Los Angeles-based violinist and composer interested in perception, the transportive nature of long durations, and trance states. His work explores the contrast between stasis and movement and questions the possibility of depicting both synchronously. In live performance, he builds lush soundscapes via improvisation, representing his immediate experience & the space being performed in. His work draws from a long lineage of artists exploring sustained tones within organic performance, including Tony Conrad, Pauline Oliveros, and La Monte Young. Zachary is represented by Touch Music and currently a participant in Touch's curated mentorship program.
Influenced by ecriture feminine, alchemical metaphors, and a range of musical traditions ranging from holy mysticism to industrial, Skeen works with with recordings, digital presets, voice, and mixed instrumentation. Her performances, publications, and installations focus on the contrast between facing the finite resources of our physical landscapes and their infinite digital representations.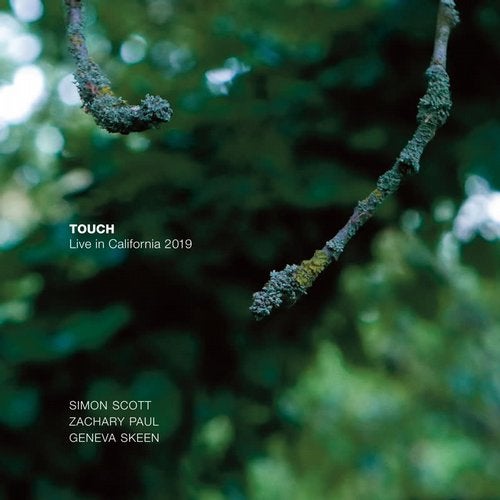 Release
Touch Live in California 2019
Release Date

2019-07-12

Label

Touch

Catalog

TONE72