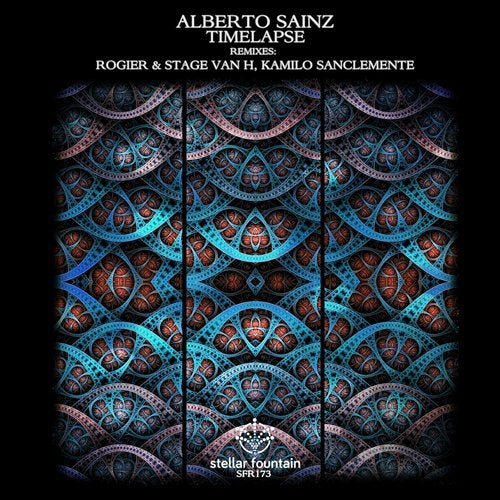 Alberto Sainz put his name on the map of the world of progressive house very quickly with continous quality productions. The italian born talent introduced his ability numerous occasions on Stellar Fountain's compilations, but it's time to have him on the label with a full EP, containing two original works 'Timelapse' and 'The Night Is Fading'.
'Timelapse' was handled by the dutch duo Rogier and Stage Van H, who are really hot at the moment, and the colombian prodigy Kamilo Sanclemente also joined the party with a stunning remix.
The original version of 'Timelapse' use a strong arpeggio maniac attitude with raw tech upbeat in the drum and percussion section.
Kamilo Sanclemente implemented his version with smoother house layers on top of the main stems, which is floating and driving in the same time.
Rogier and Stage Van H debuts at Stellar Fountain, their first work will be memorable with it's melodic, tender approach of own soundprints melted with ideas from the main production.
'The Night Is Fading' is a nice fit alongside 'Timelapse', we are flying on the wing of the lovely synth context that Alberto arranged for this superb track.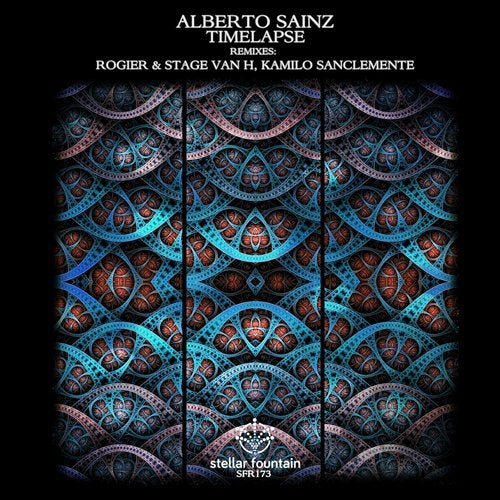 Release
Timelapse