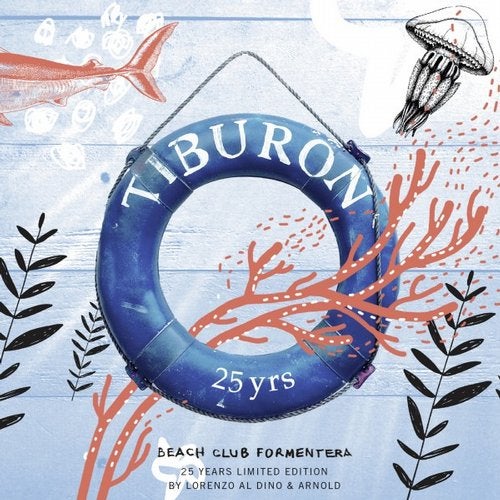 TIBURóN BEACH CLUB – FORMENTERA (IBIZA – BALEARES)

Wie kaum eine Insel verbreitet Formentera den Flair der Balearen und der Sehnsucht nach der Unendlichkeit des Sommers am Meer. Wer das Glück hatte sich einmal hier niederzulassen, wird ewig in paradiesischen Erinnerungen schwelgen.
Formentera ist mit einer Fläche von 84 km Durchmesser die zweitkleinste der bewohnten Inseln in der spanisch autonomen Region der Balearen. Sie bildet zusammen mit Ibiza und einigen kleineren Inseln die Inselgruppe der Pityusen. Die Abgeschiedenheit wird besonders von Anhängern der relaxten Zurückgezogenheit gepaart mit dem Luxus der feinen Unterhaltung geschätzt.
Piraten am Traumstrand
Der Tiburón Beach Club lieg am Illetas Strand, einem der Top 10 Strände dieser Welt. Einer, der mit dem Boot leichter zu erreichen ist als über die verschlungene Straße. Die Strandbar aus Holz scheint mit den Dünen des angrenzenden Naturparks von Salinas zu verschmelzen, eingebetet zwischen Wacholder und Kiefern .
Früher trieben hier Seeräuber und Strandpiraten ihr Unwesen, von deren Vergangenheit die Flagge auf dem Dach des Clubs seine Geschichte erzählt. Tiburón ist der Beachclub für Genießer, die gerne Essen gehen, mit dem Sonnenuntergang zum Träumen am Horizont, dem Meeresrauschen im Ohr und der Musik zum Mitschwingen.
Diesem Zauber geben sich Jahr für Jahr die anspruchsvollen Urlauber hin. Der Tiburón Beach weist die höchste Promidichte der Inseln auf. Von Niki Lauda, der gerne auf "Schinkenfleckerln" vorbeischaut, bis hin zu Giorgio Armani verkehrt hier das Who is Who der internationalen Szene. Eddie´s mediterrane Fusion Küche lässt die Gäste entspannen und den Gaumen frohlocken. Reservierung Pflicht!
Liebeserklärung an die Baleraren
Zur Feier des 25. Geburtstags des Tiburón Beach Club, hat Resident Dj Lorenzo Al Dino, der Mann mit der Lizenz zur Realness, seine Plattenkiste nach den Gustostücken seiner Turntables durchforstet. Nachdem seine letzte Compilation des Jockey Clubs zu den 3 erfolgreichsten dieser Saison auf Ibiza gehören, schickt er sich weiter an mit dem Selektieren und Remixen fortzufahren. Diese Compilation ist eine Liebeserkärung an die Balearen, immer gepaart mit interessanten Details, die sich beständig jenseits der gängigen Klischees bewegen.
Wer die Kombination von jazzigen und elektronischen Klängen sowie überraschende Wendungen liebt, sollte hier aufhorchen.
Jedem sein eigener Tiburón Beach

Die Teil besticht mit Lounge, Easy Listening, und smooth Jazz Tunes. Wolfgang Hafner – "Piano Man" (mit Max Mutzke on Vocals) und Monte La Rue – "In the Mood" gehören zu den Highlights. Der Sound beweist mehr Kante und brennt sich mit eingängigen Melodien in den Kopf der Hörer ein.

Sie glänzt auch mit einer delikaten Auswahl von Deep House, Chill House und Vocal House Klängen. Unter anderem mit Kidnap Kid – "Moments", gerade auf BBC1 in England der Renner und Joachim Pastor ft. Mischa mit "Fever" im Basement Mix. "Just Love" von Lorenzo Al Dino rundet diesen ultimativen Soundtrack für deine absolute Lieblingslocation ab.
Mit dieser Compilation verwandelst du jeden Ort für dich und deine Freunde zu deinem eigenen Tiburón Beach.

------

English:

Tiburón Beach Club – FORMENTERA (IBIZA – BALEARES)

As no other island Formentera spreads the Balearic flair and the longing of infinity for a summer at be beach. Those lucky enough to have spent time there, are forever indulging in paradisiacal memories. You can find dreams here to level up your life and to get your mindset right.

Formentera, with an area of 84 square kilometers, is the second smallest of the inhabited islands in the Spanish autonomous community of the Balearic Islands. They, together with Ibiza and several smaller islands, are the archipelago of Pitiusas. The Solitude is especially paired by supporters of relaxed seclusion estimated with the luxury of fine entertainment.

The beach club to be

In one of the top 10 beaches in the world, a secret that few know is hiding. Nestled among the junipers and pines of Illetas beach a wooden beach bar seems to merge with the dunes of the Natural Park of Salinas.
Inheriting customs of pirates and buccaneers, so characteristic in the history of these islands, the place name is guessed at the flag flying on its roof.
El Tiburón is "the beach club" where people go to eat well, to enjoy good company, to dream with the sunset and to listen to good music. Unpretentious. And maybe that is the secret to that under its roof Formula 1 drivers, Michelin star chefs and founders of italian fashion empires share table, music and confidences.

Declaration of Baleraren love

To celebrate the 25th anniversary of the Tiburón Beach Club, resident dj Lorenzo Al Dino has scoured his record box with a licence for realness. After his last compilation for the highly recommended Jockey Club which is among the 3 most successful compilations this season in Ibiza, he makes a huge step to an even deeper selection of outstanding performance.
This compilation is a declaration to the Balearic Islands, always paired with interesting details that are beyond the usual clichés. Those who love the combination of jazz and electronic sounds in addition to surprising turns, will take pleasure.

Each his own Tiburón Beach

On part impresses with lounge, easy listening, and smooth jazz tunes. Wolfgang Hafner - "Piano Man" (with the German singer Max Mutzke) and Monte La Rue - "In the Mood" are among the highlights. The sound has become more edgy and enters with catchy melodies into the head of the listener with positive thoughts to help you go after our goals.

As well shines with a dedicated selection of deep house, chill house and vocal house sounds. Among others with Kidnap Kid - "Moments", just on high rotation on BBC1 and Joachim Pastor ft Mischa with "Fever", a Basement Mix. "Just Love" by Lorenzo Al Dino completes this ultimate soundtrack for your absolute favorite location.

This compilation can transform any place for you and your friends to your own private Tiburón Beach.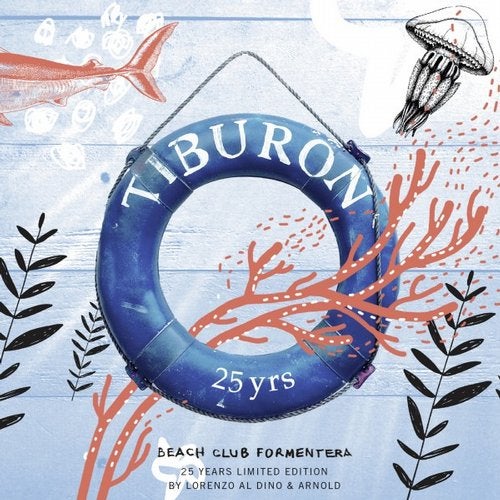 Release
Tiburon Beach Club - Formentera (Mixed and Selected by Lorenzo Al Dino & Arnold)
Various Artists

Release Date

2016-04-22

Label

Royal Plastic

Catalog

RPCD27