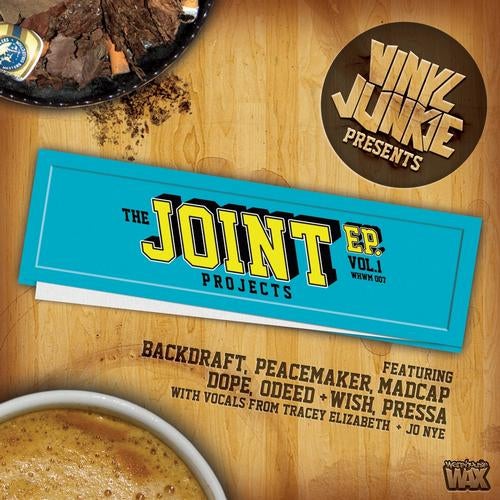 Warehouse Wax Head Honcho, Vinyl Junkie pulls out four killer tracks featuring an array of collaborators, for his first release on the label in some time. Two brand new tracks and two that have been pulled from the vaults and given a 2012 overhaul.

First to join forces with Mr. Junkie are breaks veterans Backdraft who are, unbeknown to themselves, one of the artists to pioneer the filthy amen driven side of the breaks scene from as far back as 2004. The fusion of their sound with VJ's love of hardcore breaks has produced an interesting montage of hard-hitting drums and dance floor splintering Basslines. Add a beautifully haunting vocal from the lovely Tracey Elizabeth and you have a track, which is nothing short of astonishing.

Next up is the crazy man of the Rave breaks scene, Peacemaker who, alongside the VJ has created something quite different from the norm. Its not Rave breaks, its not quite 140 Jungle, but it could be played alongside either. Check out the piano lick! This has been tearing up dance floors all over the place for all who have played it.

Two remixes from the Warehouse Wax back catalogue complete this EP. Vinyl Junkie & Madcap's Underground Culture has been given the Odeed and Wish treatment for 2012, who have sprinkled it with their own unique flavour of Bass Music all the way from the U.S.A. Forbidden Zone has been turned into a 1993 type amen rinsed hoover workout for those of you who like it dark and grimy, courtesy of a promising young producer from within our UK scene; the man like Pressa.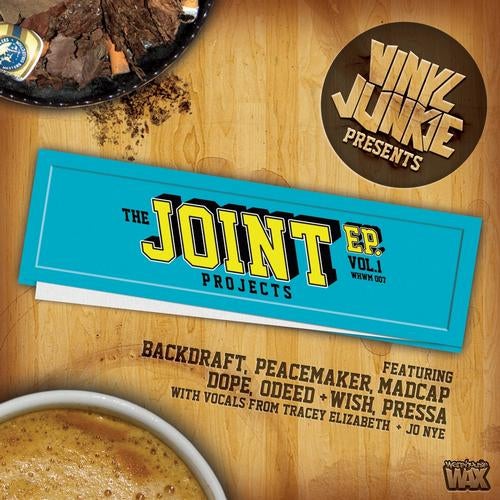 Release
The Joint Projects EP (Volume 1)