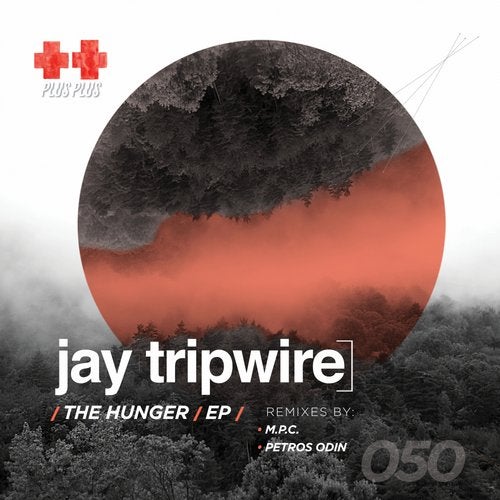 Release Date

2019-04-19

Label

Plus Plus

Catalog

PLUS050
Here we are, our 50th EP! It's been a hell of journey to say the least, and we couldn't be more excited to have Jay Tripwire manning the helm. A living legend who has countless releases under his belt, Jay has forged a path through the underground that few could duplicate. Along for the ride we have long times friends and fan favorites M.P.C. and Petros Odin on remix duties. We hope you've enjoyed these past 50 EP's with us, and here's to the next 50!

Jay Tripwire open up the EP with 'The Hunger', a percussion driven affair with shakers front & center and a bassline that marches forward with abandon. Swirling analog FX's fill the background with subtle brush strokes to add a touch of anticipation and excitement with the low swung groove driving underneath. Great track for those warming up the dance floor while still keeping it thick.

'Juno Destroyer' builds on the roots that 'The Hunger' established while adding a bit more push and tension. Drawing inspiration from vintage minimal techno with a touch of warehouse vibes, Jay takes a driving drum machine groove with a warm, bouncey bassline to punctuate the arrangement. A modulating synth line flutters in the background, adding a touch of depth and spontaneous motion that builds anticipation to the end. A track built for those who aren't afraid to veer a tad from the norm while still maintaining a pulsating drive.

Jay's final track on the EP pays homage to classic dub techno tracks, with dubbed out chords creating their own rhythm while tight and synthetic percussions snap along in an anxiety inducing frenzy. Stripped down drums run underneath while a bass riff anchors the track , just barely holding the whole vibe together while the synths run lose.

M.P.C. makes his long waited return, bringing along his signature percussion infused tech house vibes. Mario's Interpretation of the 'The Hunger' has his distinct drum programming and swing, organic and spontaneous but unmistakably M.P.C. With a tight, subby bassline being the focal point, the track pulls the swirling atmospherics from the original and adds a bit more movement to add a bit more forward momentum. Perfect for the sweaty dance floor without wearing them out.

M.P.C. was kind enough to contribute a second remix for the EP, tackling 'Juno Destroyer' and building it up to a runaway dance floor heater! Mario doesn't take long getting to the meat of the track, built around his talents for creating short, hypnotic drum loops with a punchy kick underneath to propel it forward. All the while Mario is building tension along the way with swirling synths modulating in an out with no rhyme or reason. Before you realize it, the track has reached it's conclusion, never giving a release to the tension and energy it was building along the way.

Long time friend and label mate, Petros Odin delivers a massive remix of 'Kenny Blankenship'. Focusing on a vintage house beat and a hanging pad running underneath from the very first moments of the track. A funky bassline lays the foundation with the pad moving through the track. An analog brass style synth punches through the serene slumber to push the track into overdrive. The beat continues to march along while a aural cacophony builds to a frantic conclusion. Petros has made a quiet monster of a dance floor track that is timeless as it is modern in its execution.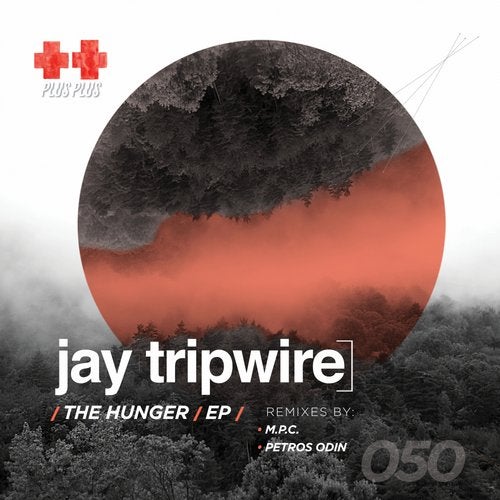 Release
The Hunger EP
Release Date

2019-04-19

Label

Plus Plus

Catalog

PLUS050