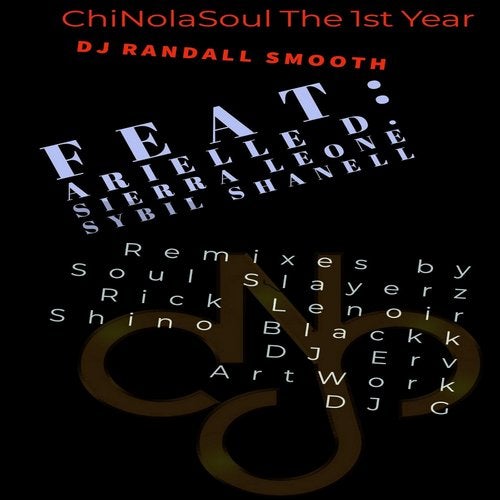 Release Date

2019-02-17

Label

ChiNolaSoul

Catalog

CSN18
The First year is an introduction From the Chicago Native now Residing in New Orleans. DJ Randall Smooth. Randall 'Smooth' Montgomery created ChiNolaSoul music label developing his vision in the home of Jazz..Combining local talented Jazz artists with the 4 on the Floor sound. After Teaming up with some southern talent Starting off with 'Arielle D' 'Sierria Leone' and 'Sybil Shanell', these song birds Brought life to the ChiNolaSoul Dream..
The Second Decision was to bring on some talented Producers to elevate the musical landscape of The ChiNolaSoul Label...The Soul Slayerz was the Decision that help to elevate this label with their amazing Remixes and Promotion, second to none help ChiNolaSoul Music move into the house music family...
The Third Decision was to reach back to his Chicago roots and locate House Music Legend and creator 'Rick Lenoir' ,Rick's Remixes and Production was the addition needed in elevating this label once again ,also Maurice Joshua,Shino Blackk,Brookside Chase lended thier version on several projects as well.....
The 1st year celebration include remixes and Unreleased remixes From DJ Randall Smooth, Soul Slayerz (Unreleased remix) ,Rick Lenoir,D.J. G, Artwork (unreleased Remix) Welcome to the First year...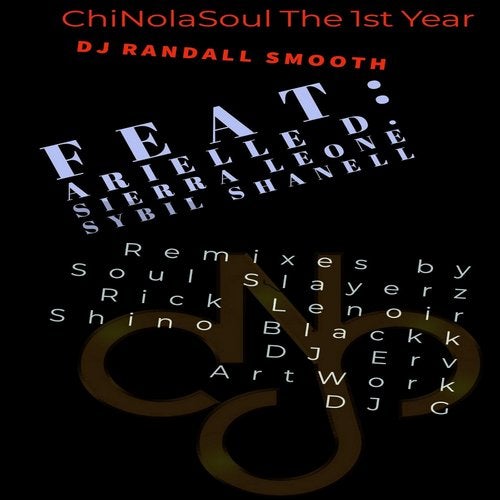 Release
The 1st Yr Celebration Remixes