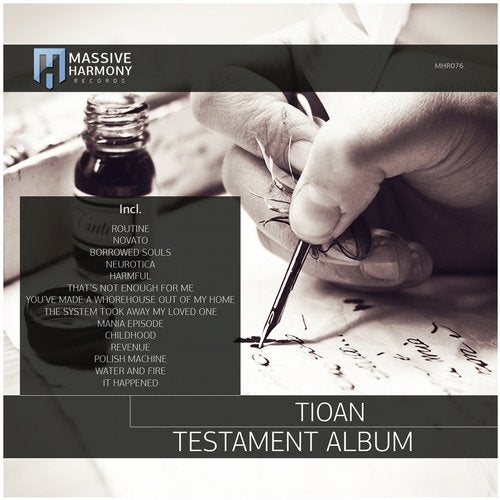 It's time for the first deliver of 2015 through Massive Harmony Records, and it is a great pleasure to see an album coming out as the first born baby of the label this year. Tioan is a producing alias that we have seen on the progressive heaven for quite some time lately, and we all probably know that is is a name to be remembered standing behind quality, edge and variety.

This album is a big journey of sounds, including a rich and powerful selection of sounds, showing what Tioan and progressive music is all about.
On this release you will get a wide spectra of the genre, with a broaden selection of progressive styles, blended with melodic arrangements and driving elements all the way.

It will be a great journey in sound design for those of you, looking for a progressive ride to take home. A lovely album on a likewise lovely label!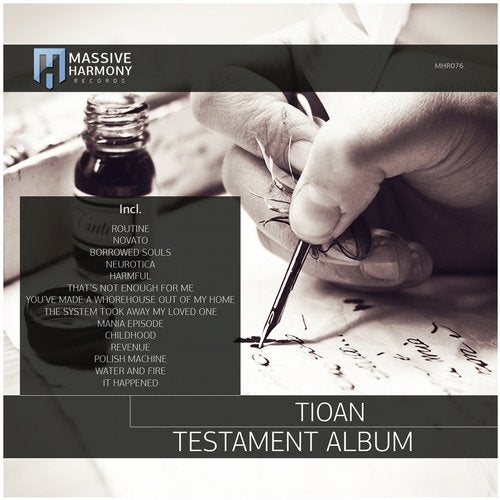 Release
Testament