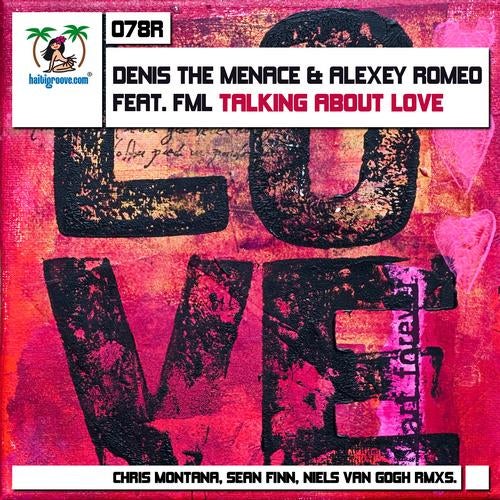 After the worldwide success of 'World In Your Hands', Denis The Menace collaborates with one of Russia's top producers Alexey Romeo, to deliver the highly anticipated record of the summer, 'Talking About Love'! The original mix by Denis The Menace & Alexey Romeo provides a powerful progressive beat combined with the emotionally heartfelt vocals by FML. Just as effective as the original, Subliminal's creative powerhouse, Erick Morillo, Harry Romero, Jose Nunez and Antranig deliver three uniquely different remixes, geared towards the late night, after-hours. All four mixes are precisely what you have been waiting for! In Addition Haiti Groove is providing as well remixes by Jay C & Jack Haiti, Sean Finn, Chris Montana, DJ Kone & Marc Palacios, Stereo Palma, Niels Van Gogh and Kevin Sunray and Phil Fuldner.

www.twitter.com/DenisThe_Menace
www.beatport.com/artist/denis-the-menace/8299
www.denisthemenace.net
www.youtube.com/denisthemenacetv

P+C 2013 Haiti Groove Recordings
For Licensing or any other requests do not hesiate to contact us at:
info@haitigroove.com



Massive Support by Markus Schulz, Funkagenda, Thomas Gold, John Dahlback, Alex Gaudino and many more...........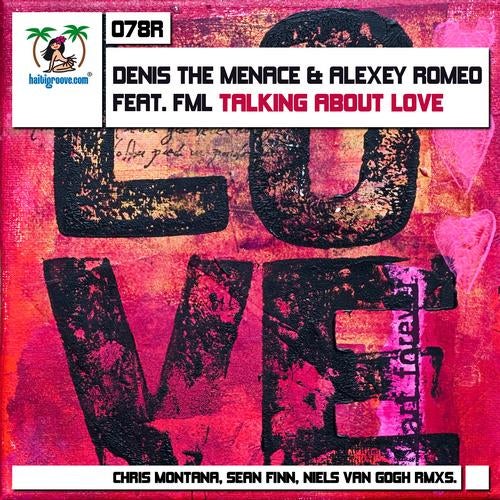 Release
Talking About Love (Remixes)
Denis The Menace, Alexey Romeo, FML, Jack Haiti, Jay C, Sean Finn, Chris Montana, DJ Kone & Marc Palacios, Stereo Palma, Malibu Breeze, Niels Van Gogh, Kevin Sunray, Dimi Phaze

Release Date

2013-09-22

Label

Haiti Groove Recordings

Catalog

HGR078R