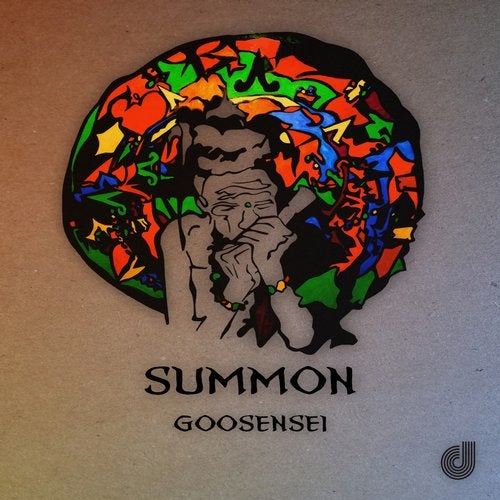 Release Date

2014-03-17

Label

Dubs Alive

Catalog

DAV017
Always curating the finest in deep and dubwise Bass Music, Dubs Alive Records is proud to introduce the newest member of our family, Goosensei. His offering of "Summon EP" makes a massive statement of subwise Future Dub. Goosensei has created a true work of art exploring psychedelic minimalism mixed with pounding sub-low, which sounds equally as fresh in headphones as it does on the deep dancefloor. Distinctively balancing the wide reaching remixes of Noah D, Krytikal and Earth is Flat with his meditative original productions, this collection unveils unique sounds and surprises with each new track.

Utilizing production techniques associated with vinyl and sound system culture, the title track "Summon" transports the listener to a temple of deeply dubwise Bass Music. Weaving haunting sentiments through melancholy Dub Techno pads with up-lifiting Roots Dub samples, Goosensei's production journeys on percussive tangents and unexpected breakdowns. A melting pot of style and culture, "Summon" sets the tone for this ambitious EP.

Floating in on a cloud of atmospheric soul, "Irregular" is a Future Dub meditation in which the sounds of rhythm and soul coalesce to transcend the listener to a higher state of consciousness. Sexy Rhodes lines chill the mind through cerebral trips as subtle bass growls peak in and out after the second drop. Supported by a rolling bass line, spacious verbs and masterfully tweaked delays provide a smoothly relaxing acoustic environment for this luscious tune.

Crashing snare, Dub sirens, and atmospheric elements flip the mood as an energetic bass line builds, developing "Fiyah featuring Stegafegan" into a thumping sub-pressure phenom. Layers of delayed percussion and melodic elements make the tune drive, teasing double time nuances throughout. Stegafegan's vocals vibe up for the second drop, leaving a minimal setting for Goosensei's thoughtful sound design to speak clearly.

Mysteriously developing into waves of rolling baselines and massive, tribal like drums, "Interrupt" forcefully interjects itself with fierce percussion and delays conversing in complex dialogue. With nondescript interruptions to the ebb and flow, Goosensei delves into deep, rhythmic grooves, never missing an opportunity to exploit the bass and drums.

In a true dub stylee, Krytikal has put together a hot as fire remix of "Summon." Heavy sampling of the original percussion incorporated with abounding spring reverbs, dancehall siren, and melodica, this remix presents an organically dubbed version of the title track. Deftly riding the fine line between Roots and Bass Music, this tune provides the classic Reggae Dubstep vibes intended strictly for the Most High.

Production guru duo Earth is Flat have created an entire universe to explore in their remix of "Fiyah feat. Stegafegan." A deep journey of variations on a theme with layers of hyper-experimentation through bit crushed glitches, this tune sonically speaks to auditory aficionados of the entire frequency spectrum. Experiencing minimal rolling sub alongside crisp drums and dubbed percussion, all radiating filtered white noise, this remix pulls you into an encapsulating sonic mindspace on the techy side of Dub that you won't soon escape.

Rounding out "Summon EP," the Noah D Remix of "Interrupt" reinterprets the original tune into a blazing, sexy and brashly American sub smasher. This Smog Records badman effortlessly juxtaposes Goosensei's UK, percussion driven dubwise style with characteristics designed to satiate the LA Bass Music community. The remix rolls hard with a classic Noah D sub line reminiscent his Drum 'N' Bass roots mixed with his gangster sensibilities. Goosensei's original productions contrast the remixes, clearly displaying the wide breadth of influence Dub has had in Electronic Music and validating the strength and longevity of the future of Bass Music.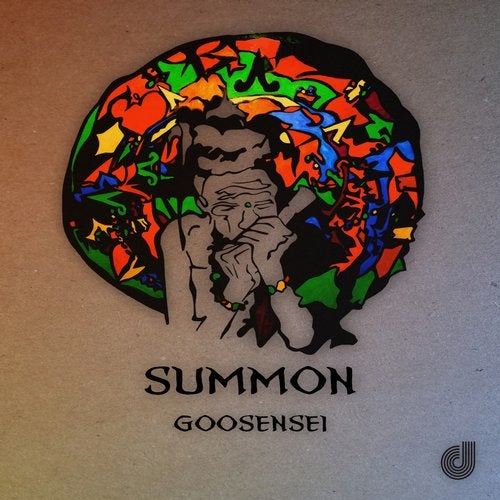 Release
Summon
Release Date

2014-03-17

Label

Dubs Alive

Catalog

DAV017