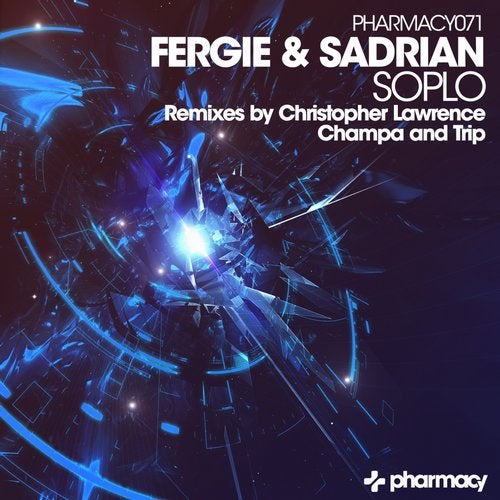 Fergie & Sadrian prove once again why they are one of the hottest production teams in underground trance with their latest release, Soplo. Fergie & Sadrian have ramped up their production skills on this release with crisp clean sounds and melodies. Pumping trance turns into a lush breakdown backed with a tough breakbeat, then it's into a triplet groove and back into pumping trance. This is Argentinian trance at its full force best.

First up on remix duties is Pharmacy label boss Christopher Lawrence, a fan of Fergie & Sadrian since he first heard them five years ago. During a recent tour of Argentina, Christopher met up with Fergie & Sadrian in their Buenos Aires studio to come up with a stripped down technofied banger of a remix.

A leader in the underground dance scene for over twenty years, Champa, aka DJ Prozak, re-worked the original of Soplo into a phenomenal psy trance track with a powerful baseline and relentless driving melodies.

Trip is the side project of Fergie and Emiliano Ayub, studio partner of Fergie and Sadrian. The name says it all. These guys produce trippy mind benders and once again work their magic on Soplo. A groovy bass line is your only lifeline as the track takes you for a wild ride.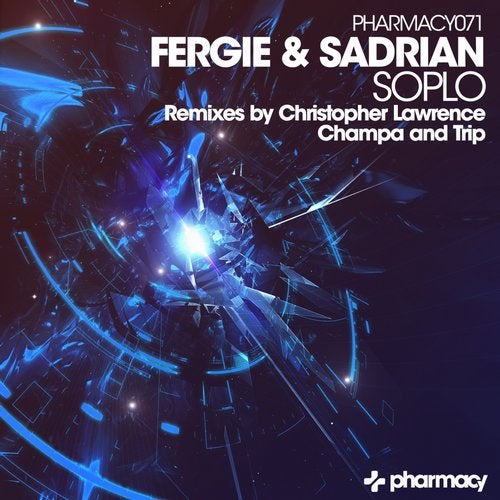 Release
Soplo