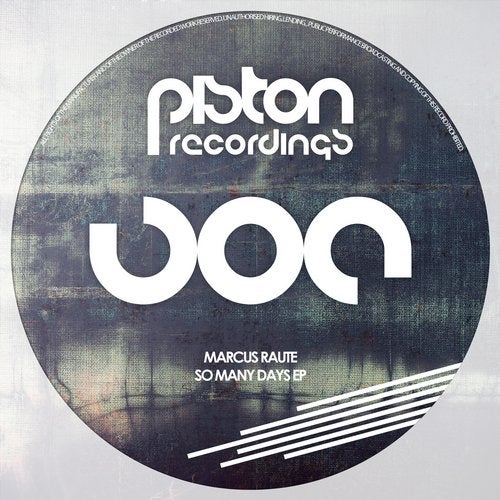 Italian DJ and producer Marcus Raute makes a welcome return to Piston Recordings after a bit of a hiatus with the excellent So Many Days EP. This one follows his last effort here, Without You EP from early 2015 and since then he has notched up a slew of quality releases on various imprints. Marcus spends his time between Naples and Berlin where, no doubt, he draws from both cultures to refine his own sounds. He is a player in the modern underground world where he dishes out his brand of all things House and Techno and, it's a pleasure to see him back at Piston with this trio of gems.

So Many Days delivers a vibrant deep house experience filled with slicing percussions and groovy riffs. The drum section holds everything together beautifully with its tight construction. A funky element comes through on the bassline as disco strings fill out the back ground. Cool vocals are scattered throughout adding a club vibe while the hypnotic allure of the track locks you in. Top notch stuff that is not to be missed.
Keep On Doin' delivers a very nice classic style groove complete with chunky beats and rhythmic hi hats alongside that mesmerizing piano chord stab. Cool FX fill out the sound while an instantly recognisable vocal snippet rings through the groove. The piano remains the big focus as the filters open and close to create maximum impact on the floors, a must have no doubt.

That Jingle In My Head opens with a powerful kick drum and deep bass combo which is soon followed by sharp hats and shifting percussions. The bassline is highly infectious, forcing you to move your booty. Slapped drums add the icing on the cake here as all the elements required to get the floor moving are present. Classic style vocals blend effortlessly with the groove while the break provides us with some groovy sax action making this a definite weapon of choice for any set.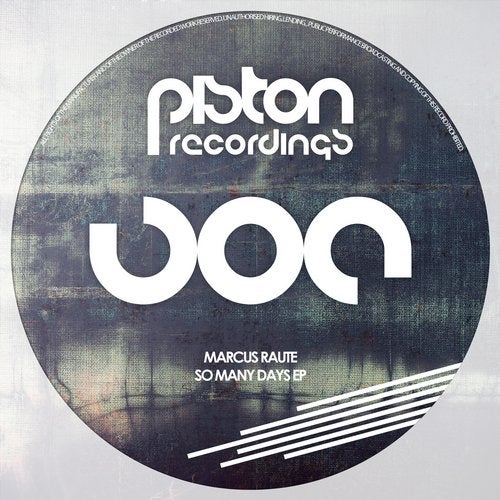 Release
So Many Days EP