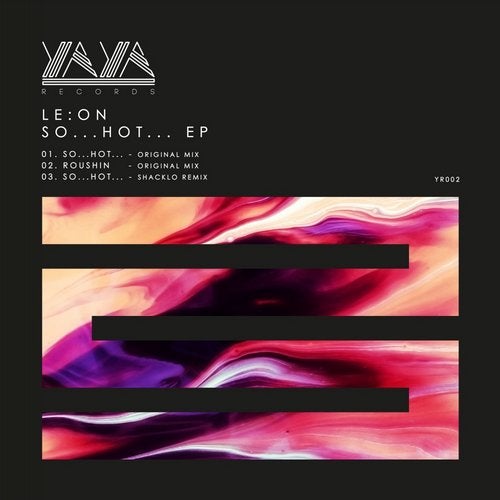 LE:ON hails from Leicester, and shot to many peoples attention as one half of him_self_her, and is nowadays proving himself to be a serious underground producer with his productions gracing Get Physical and Nightcolours amongst many, and now lands at YAYA armed with goodies.

'So...Hot...' gets the ball rolling, and we are treated to a sleazy slab of techie filth. Lots of low end and jacked up beats meet trippy squelches and squeaks, while the vocal adds further moodiness. Tasty percussion and cheeky beats develop the vibe further as we meander along for a proper heads down moment,

'Roushin' delivers some retro edged beats from the off, skippy and lots of swing, but sounding as fresh as can be. Cool reversed vocal snippets glide over the dirty bassline, and we groove along nicely! Add some cool percussion, a nasty organ like sound and we're at full flow here.

Shacklo gets to grips with 'So...Hot...' for the lone remix for this fine release. Pumping up the energy yet keeping the gritty feel here, we are treated to some nice driving use of the sounds, and extra vocal samples. Warehouse vibes!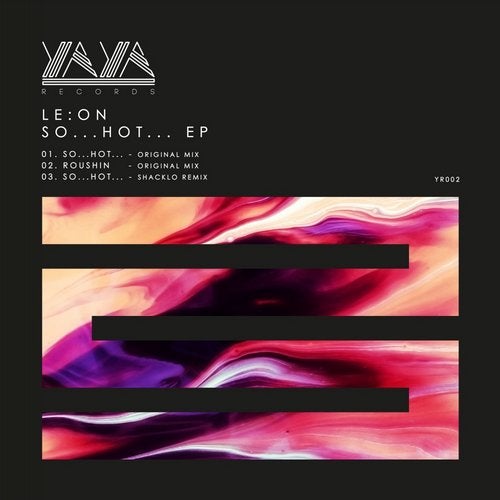 Release
So...Hot... EP