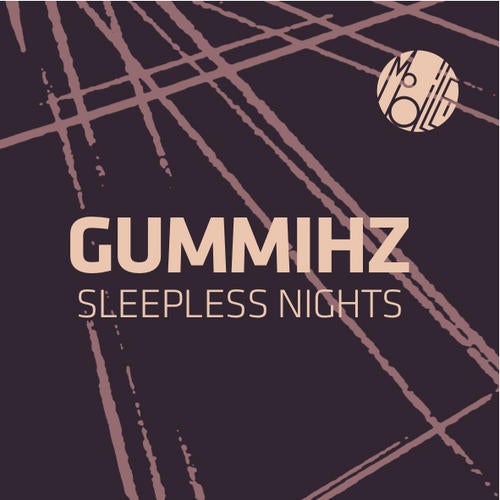 Do you know GummiHz? The GummiHz that hails from Greece but was raised on a steady diet of Chicago and New York house? The GummiHz that sings? The GummiHz that incorporates disco, electro, jazz, and chanson into his productions? Well if you don't, now you will. The Sleepless Nights Double 12" and digital album is GummiHz' first release on mobilee since Under the Sun and is a radical departure from anything we've ever heard from GummiHz—or even mobilee—before. GummiHz' multidimensional production abilities allow him to dig deep into his roots and influences on the one hand while simultaneously exploring new, uncharted territory on the other.
Alternatingly retro and futuristic, this two-part EP series is a portrait of GummiHz as an artist from a variety of angles, one we've only seen fragments of up until now.
One might view this EP as an attempt on GummiHz' behalf to explore his musical roots in a contemporary context,
with the end result being a strikingly varied yet cohesive statement of GummiHz' musical and artistic leanings. On the one hand, GummiHz delves into his past, with tracks such as "Sunshine Dub" and "Bang" fusing the samples, cut-offs, and filtered loops of French house with an almost balearic, hypnotic twist. On the flip-side, we also get a snapshot of GummiHz at his most somber —"Love Call", featuring vocals from GummiHz himself, has a jackin' house beat but bears no resemblance to the cheery sounds of Chicago house on which our Grecian friend was raised. Instead, he favors a cloudy, almost cold-blooded vibe, with chilling lyrics manipulated to the point of near-indecipherability (bringing to mind the brilliant vocal work of The Knife and Fever Ray) with a final product that is nonetheless aptly suited for the dance floor. The title track "Sleepless Nights" operates on its own level, as interlocking, hypnotic synth lines form the background for chanson-esque vocals courtesy of Malena Perez that manage to be filled to the brim with melody yet create the feeling of being so delicate that they might break at any moment. As the melody rolls and bounces back and forth, sparse instances of cold, clinking percussion provide the perfect contrast to the serene beauty of the vocals melding with the melody.
The Sleepless Nights Double 12" EP and digital album is not only GummiHz' strongest work to date but is also
his most personal, a showcase of his artistic persona in two parts. The introspective lyrics—whose emotionallyfueled topics of love, despair, and hope—provide a glimpse into the mind of an artist not only as a musician but also an individual (even the title itself might be read as a remark on the creative process). His willingness to lay his influences on the table while simultaneously taking them in new directions and filtering them through a myriad of different sonic approaches and frameworks showcases not only his ability to rejuvenate the retro but to push forward into uncharted territory. If you don't already know GummiHz, now you will.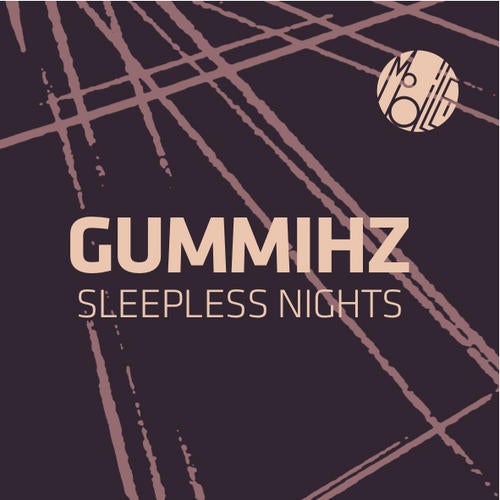 Release
Sleepless Nights