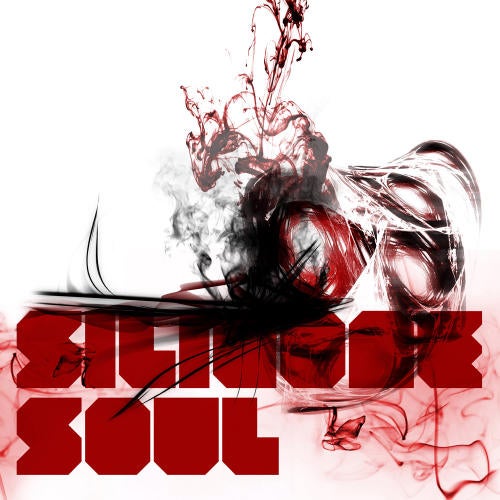 Release Date

2009-06-29

Label

Soma Records

Catalog

SOMACD078
Marking the 10th anniversary of their debut production, Silicone Soul deliver a self-titled album featuring their greatest material to date, on their long-time home, Soma Records.

Silicone Soul are internationally recognised for quality productions over the past decade. One of the few concepts to eclipse the traditional image of a dance music group, they succeed as Orbital and Leftfield did in the past to deliver a self-titled project, and produce one of the few truly timeless albums of dance music. Their fourth studio album, 'Silicone Soul' encapsulates an experienced and broad musical spectrum, expressing a colourful history and delving deeper than before into their souls.

Introduced to the world on the Soma label, Silicone Soul were catapulted into conscious of the mainstream with the top 10 success of their 2001 anthem, 'Right On, Right On!' Refusing an invitation to perform on Top Of The Pops (BBC1), they stuck to their own agenda and as true musicians do, continued to produce material they believed in. Their last album, 'Save Our Souls', was awarded an album of the year by Beatmag and iDJ, gaining 5 stars across the board. Their second album 'Staring Into Space' also received a nomination for Best Album and House Act at the House Music Awards.

'Silicone Soul' is a journey; a memorybox of the past; snapshot of the present and vision of an optimistic future. Opening with 'Koko's Song', a dedication to a fan who died suddenly, the melancholy yet enlightening atmosphere begins their self-titled story.

'Dust Ballad II' is the next EP release, a sensual and haunting record, it takes the listener into heightened dream-like realms. Gliding on to the laidback rhythms of 'Language of the Soul', with its hypnotic bass-driven melody and subdued vocals that seep with purity and mysticism.

A dub version of the first single released from this project, 'Call of The Dub,' will please old fans of Silicone Soul's productions. Its archaic tapestry of sounds, including a train horn, bleeds with originality and drive. The tempo steps down for 'David Vincent's Blues', a surreal ballad that references the lead character in 1960s sci-fi classic, 'The Invaders'.

Silicone Soul have a unique ability to create intricate productions that stand the test of time, yet appeal to current dancefloors. 'Hurt People, Hurt People', 'The Pulse' and 'Midnite Man' each transcend traditional music labels and produce cinematic textures. 'Seasons Of Weird' treads into nostalgic territory, harking back to an early acid house sound, while still sounding entirely relevant.

Concluding the proceedings, 'Dogs Of Les Ilhes' was inspired by Craig's home village. Inspired by the sounds emitting from the silence of the night - hunting dogs howling and the bells of the church clock tower - it provides an eerie and epic close to this masterpiece. Dipping between eras and moods, 'Silicone Soul' has the depth of purpose and an enduring spirit.

Silicone Soul are the internationally renowned DJ and production duo, Craig Morrison and Graeme Reedie. The duo have led a long and distinguished career as flag bearers for Glasgow's Soma Recordings since 1998, writing in between Craig's studio in a small village in the south of France and Graeme's Glasgow studio. Silicone Soul are as well-renowned for their production skills as their mixing abilities, with an idiosyncratic take on the house & techno sound that continues to evolve and produce deep, emotive electronic music.

Pioneering quality house and techno for the past decade, they have proven to be one of the most popular acts on their home label, Soma Records, the UK's longest-running dance label. They tour prolifically, and have earned themselves worldwide recognition as one of the UK's finest exports and exponents of underground electronic music. They have held residencies at La Terrrazza (Barcelona), Circo Loco (DC10, Ibiza), The Arches and The Sub Club (Glasgow) and now the famous Café d'Anvers (Antwerp). They return again to La Terrrazza this summer to showcase their Darkroom Dubs label.

Since the release of Save Our Souls, in late 2006 and in-between constant touring, they have focused attentions on their Darkroom Dubs label. Regarded now by many as one of the UK's most forward thinking electronic labels, it has become a formidable source of house and techno music, with recent releases by Sei A, Gary Beck, Jet Project, Afrilounge and Mirror Music (a collaboration between Graeme and Silicone Soul mastering man Dave Donaldson).

Silicone Soul have produced three critically acclaimed albums of sublime deep house, techno and electronica, each released on Soma, 'A Soul Thing' (2000), 'Staring Into Space' (2005) and 'Save Our Souls' (2006). An insatiable appetite for new sounds and ideas keeps them firmly at the cutting edge of underground electronic music and this project cements them as one of the leading acts of our times.
DMC Update - Album Of The Week

iDj - "Fucking Superb"

Dj - "...not only one of Scotland's most exciting and challenging dance acts but of Britain and beyond...Spooky widescreen genius"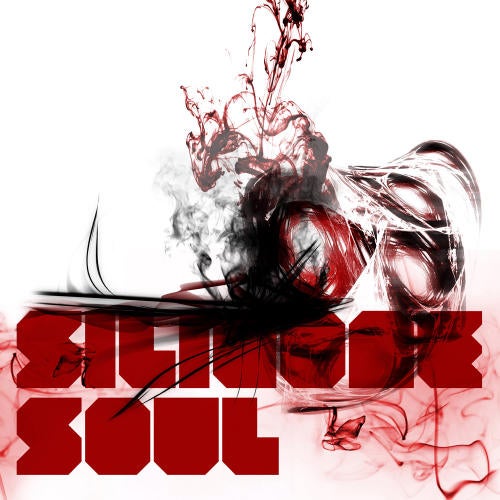 Release
Silicone Soul
Release Date

2009-06-29

Label

Soma Records

Catalog

SOMACD078