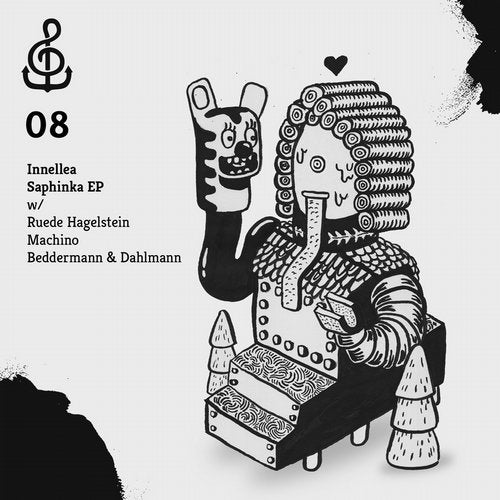 The No. 08 on Plotzlich Musik is coming from Innellea, Ruede Hagelstein, Machino and Beddermann & Dahlmann.

Daniel Winckler and Michael Miething are
two experienced producers from the south of Germany. Their project 'Innellea' is the
quintessence of deep melodic and groovy
sounds.

After their first releases on labels like
St Eyoyoke, Musica Autonomica and
Underyourskin Records, they came up with
two songs called 'Saphinka' & 'Salvia' for
Ploetzlich Musik. Both tracks perfectly reflect Innellea's idea of producing music.

When the duo met Ruede Hagelstein, they realized that they have something in common, if it comes to their understanding of music. This release was the perfect opportunity to get them together and create a piece of art.

The second remix is done by Machino, who is known for productions between very potent techno and heavy ambient influences. The producer with Mexican roots has made his name, with fascinating live sets like his Boiler Room set at Tijuana.

Beddermann & Dahlmann created a dark acid-bomb with straight hi-hats and deep groves. They keep the listener in suspense until the punchy snare drops and makes this EP complete. The Berlin duo created a club track for raised hands and closed eyes.

The artwork is done by Robin Kowalewsky. A symbiosis of arts, coming soon on Plotzlich Musik.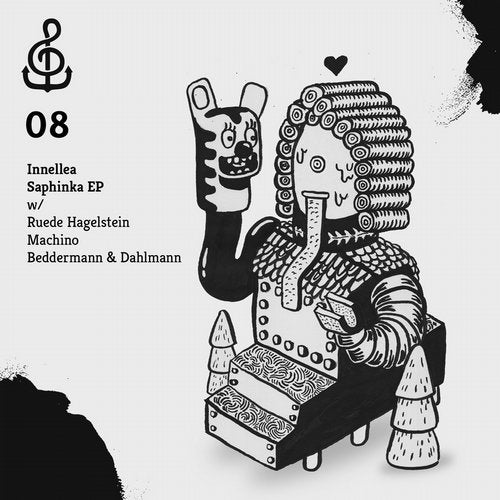 Release
Saphinka EP