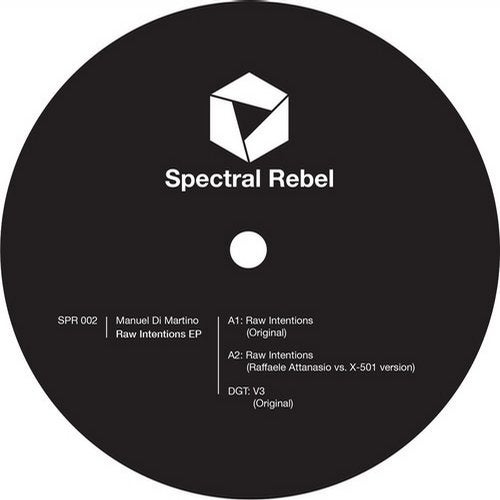 After the great debut of some month ago, Spectral Rebel is ready to return with another massive release, this time signed by a further coming up artist in the techno scene: Manuel Di Martino. Known for his leaning for an old school rugged way of interpret productions and sets, Manuel shows us his acidest side in a one-sided 12" vinyl, accompanied by the new young revelation of our times, the composer, arranger and pianist Raffaele Attanasio, making this second release, an absolute masterpiece.

"Raw Intentions" isn't only the release title, but the perfect concise description of the entire incision. The original one starts with a simply running nocturnal rhythm hard and chary at the same time but, after a while, give off, almost as a surprise, its real soul, an incessant flooding river of acid stabs, angry bites which rain in a fluctuating progress inducing any individual on the dance floor to deal with an huge sharp wall of sound waves.
Raffaele Attanasio put his sign on with an unique and nonpareil version, combining both his distinctive mark of piano artist and his "raw" soul represented by his alias X501. Almost heard several times in his live sets, this work is recognizable for the mathematically combination of overdrived harsh kicks crossed by acid stabs, all broked suddenly by a melodically solo piano touch which puts you in a short deep dream.
Finally "V3" closes the EP as a digital bonus original track that confirms the acid taste of the release with an hammering pulsing drum kit worthy of the oldest techno tunes.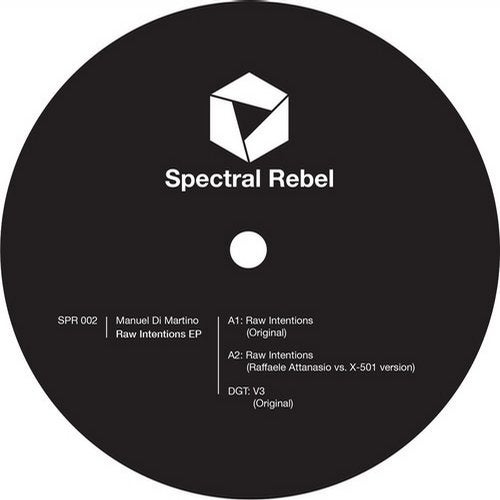 Release
Raw Intentions EP