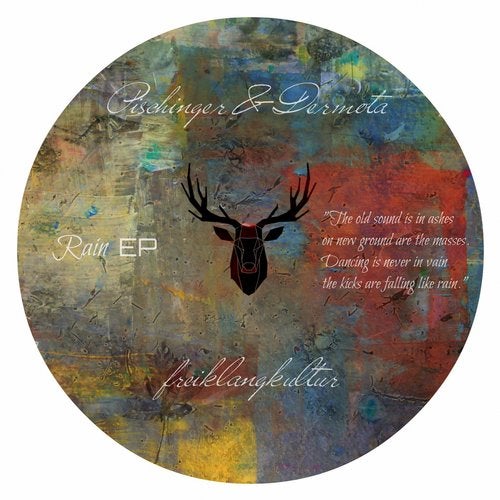 Rain EP is the first EP of the new label "FreiKlangKultur" running by the Viennese duo Pischinger & Dermota. It's the beginning of a monthly told story.
"The old sound is in ashes
on new ground are the masses
Dancing is never in vain
The kicks are falling like rain"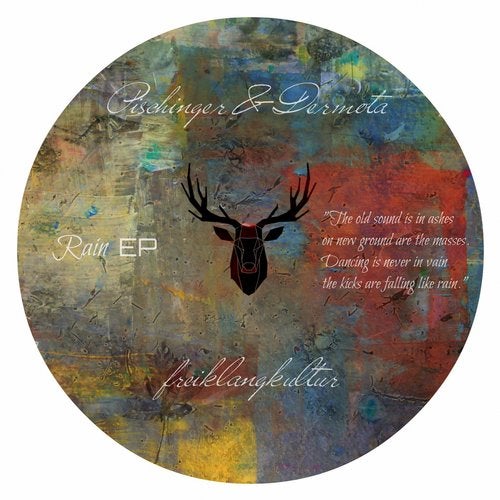 Release
Rain EP