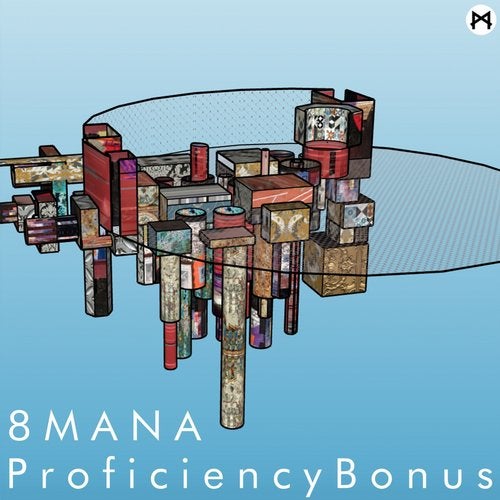 Release Date

2018-06-26

Label

8MANA

Catalog

MANA005
A sonic prism of exploratory nature, the electronic music label 8MANA has been stirring left-field atmospheres of all sorts - unified through a shared vision of high quality, experimental music. Based in Leeds (UK), the collective has now set out to profess their musical prowess and sonic signatures once again, enveloped in the 'Proficiency Bonus' compilation. Comprised of eleven tracks of exceedingly multi-faceted nature, keen listeners find themselves in swaths of groove, eclectic soundscapes and a healthy dosage of subculture dance music influence.
Heading straight into a complete shutdown of a track, pounding kick drums introduce hypnotic flutes, weaving themselves into your head in 'Particle Projection' by the superbly fruitful collaboration of Hypho and Phrixus - rounded off with distinct breaks flavours and ruthless low-end.
Veteran producer Distal doesn't slack off one bit - amplifying the madness in a frenzied staccato-groove extravaganza. Cutting through with minimal instrumentation in full effect, topped off with mesmerising vocal stab works. Aluphobia's 'Grindin' steps right back into industrial, grimy territory - a distorted beast of a track in its own right. 'Do You Feel Human' is spearheaded by Us & It, taking you on syncopated journey of colourful sounds, nostalgic bleeps and unexpected switch-ups.
Returning our heart rate to normal, Lapsung's 'October Fourteenth' eases you into a new trip along the shorelines, fairies and high-pitched vocals included. Gently weaving your mind into the off-kilter love profession, endearingly glitched and dubbed out. Coming through to your speakers with a plethora of foley noises, clicks and ratchets, Hedchef & Xantrax conjure an emotional journey in 'Surface Tension' taking you through ample tension and occasional junglist ventures - lovely.
The 'Eloquent Elephant' of MOEGLI takes a trip to the future, a wonky glitch-hop banger of forward- minded nature, vocals like icing on the cake. Completed by the equally appealing sound signatures of Clerk 37 & Dred Eric's pensive, garage-esque 'Aslyt', Pixelord's minimal breaks bomb 'Vivid', a off-his- nuts remix from Mike Drones & Enoby, as well as the tribal beats and bass contained in 'Night Safari' by Daisuke Tanabe.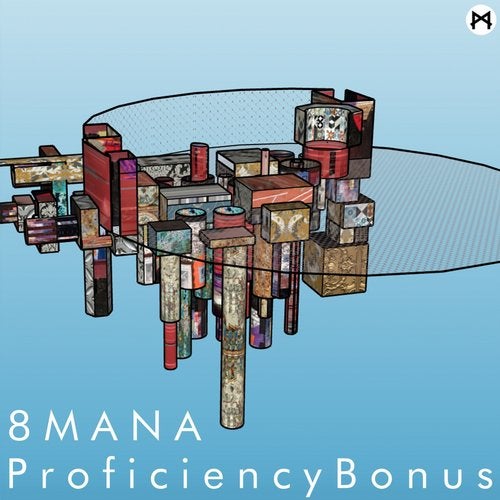 Release
Proficiency Bonus
Various Artists

Release Date

2018-06-26

Label

8MANA

Catalog

MANA005