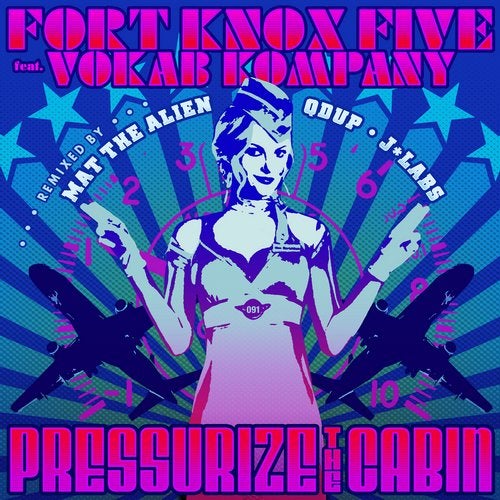 The sixth single from Fort Knox Fives album Pressurize The Cabin is the title track, which features vocals from Vokab Kompany and three stellar remixes from Mat The Alien, Qdup and J*Labs.

Longtime collaborator and touring partner Mat The Alien has lent his scratching mastery to previous Fort Knox Five tracks, but this is his debut remix on the label. Returning to his drumnbass roots he turns in a really good dancefloor banger. The remix has an infectiously rolling bassline, sped-up vocals, melodic keys and warped bass stabs. Mat The Alien has crafted a frenetic remix for the floor sure to get heads bobbing and feet stomping!

Fresh from a four deck DJ set tour with Fort Knox Five, labelmate Qdup takes Pressurize The Cabin to a different altitude with his 4/4 glitch-hop remix. Through a series of strong releases, Qdup has been refining the sound of his glitched-out, electro boogie breaks which he brings to bear on this track. Maintaining a full vocal treatment, he amps up the pressure with electro blips and a wobbly bass line that hits you right in the knees.

Fort Knox Five love to champion rising talent and work with their friends from around the world and California-based J*Labs is a welcome new addition to this release. She takes the hip-hop elements of the original and injects it with a full dose of twerk and glitch-hop. This is a really fun remix that breaks and bubbles with tweaked out vocal stabs and blippy percussion.

Fort Knox Five linked up with Vokab Kompany while on tour and tapped the San Diego based hip-hop vocalists for the title track of the album. Vintage brass blasts, funky breaks and tons of bounce combine to make the original mix a party anthem for the ages. Vokab Kompanys high energy, party rocking vocals are the perfect cherry to top this quintessential Fort Knox Five confection.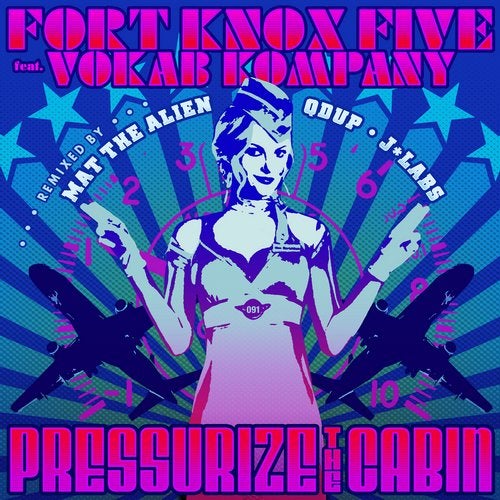 Release
Pressurize The Cabin