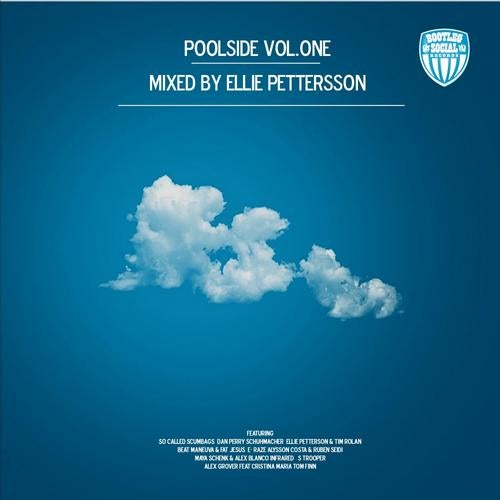 Fresh from the Bootleg Social crew comes the perfect wind up to summer 2013 with Poolside Vol. One mixed bySpain's Ellie Pettersson (La Terrazza)

Perfectly opened with the beautiful smooth and soulful vocals of 'Left You' by Alex Blanco, feat. Maya Schenk, defining the chilled out atmosphere, leading to the deep and melodic 'Dirty Thing' by S Trooper.
Alysson Costa and Ruben Seidi ups the tempo with a deep and jazz inspired 'Better Times', sliding into the seducing vocal 'Like a Desert' by Infrared, taking the listener into a world of smoky jazz bars of yesteryear, rolling into the deep sounds of Alex Grover feat. Christine Maria 'Makes Me'

Jackin up the sound is 'Deep' by E-Raze, and an absolute privilege to have E-Raze on the album a true leader of the house movement from the days of his pioneering track BREAK FOR LOVE. Ellie Pettersson & Tim Roland 'Soulmates' follow with their rolling pianos, reverb and layered smooth strings bubbling back and forth. Dan Parry takes it back to old skool vocal work of his 'Never Let Me Go' Big room vocals and piano melodies rolling across jackin house. Keeping the pace is Tom Finn with 'In Between the Spank feat the slacksons with rolling bass, funky sax riff and tappin bells. London's very own So Called Scumbags deliver 'Sundaze' licensed from Grin recordings (James Dexter Remix) with a dose of classicSouth Londonhouse.

Dan Perry delivers with 'Feel The Heat' a soulful vocal and jazz laced deep disco rolling into 'Mumalum' byBeat Manueva & Fat Jesus with stabbing sax samples and laid back drums set it up for 'Barcelona Misfits' Tim Rolan & Ellie Pettersson, a nod to classic 90's deep house. Taking us out isGermany's Schumacher 'Freaks' - John Steel remix with a deep, dark and underground rolling bass lines.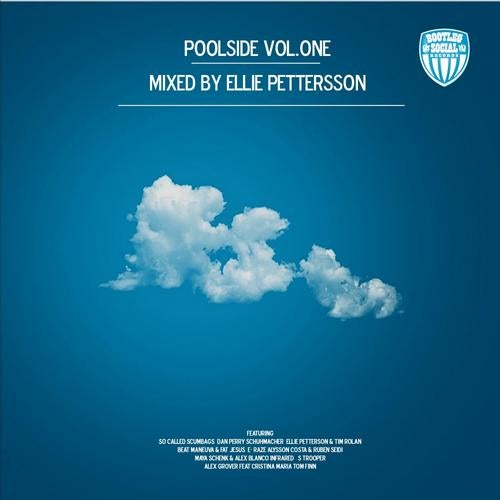 Release
Poolside Vol. One