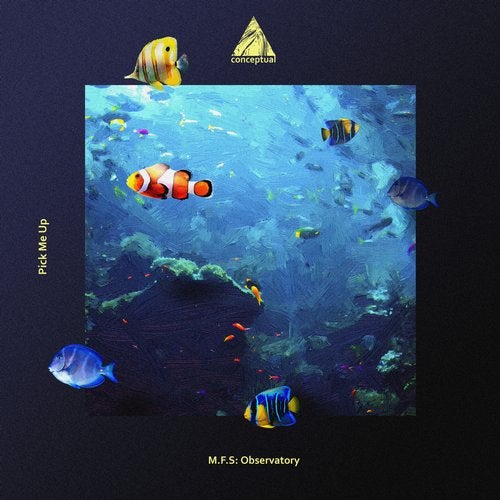 Hype
Release Date

2019-07-08

Label

Conceptual

Catalog

CPL191
Naples is a city that's long harbored a deep obsession with electronic music. From
Marco Carola to Joseph Capriati, it's long fostered the talents of some of the
scene's most respected talents. What's more, it's also the birth city of one of Italy's
most exciting emerging duos, M.F.S: Observatory. Originally a trio, (MFS stands for
Mattia, Francesco and Salvatore), the project now consists solely of long­standing
friends Mattia Turchetti and Francesco Cozzolino.
Musicians since their early teenage years, M.F.S:Observatory first surfaced in 2010,
with their inaugural releases arriving in 2012. Heavily influenced by the likes of Daft
Punk, Maya Jane Coles, Four Tet, Butch and Santè, theirs is a wide­ranging
sound ­ and as such it's hardly surprising their music has been picked up by a wide
range of discerning, eclectic and globally­respected labels. From Little Helpers to
AlphaHouse to Flashmob Records to WandO Street tracks and Roush, they
continue to win favour from some of the scene's most influential outlets.
In 2016 the duo kicked off their own, appropriately­named Observatory Music
imprint, a label that's played host to some of their finest releases to date. The home
for their letter series (whereby the boys release an EP dedicated to each letter of the
alphabet), it's seen them release a staggering amount of expertly­curated EPs, with a
range of esteemed names throwing their support behind each release.
In 2017, the boys also embarked on arguably their biggest remix project to date:
remixing Maya Jane Coles for Skint Records. Handpicked by Maya to remix her
track 'Weak', the boys turned in an expert remix that paid homage to the original
while also showcasing their own flair for remixing in some fashion.
From London to Amsterdam to their native Naples, M.F.S: Observatory have
brought their sound to some of Europe's most respected clubs and parties, with 2019
promising much more of the same as they continue to release music at a dizzyingly
consistent and impressive pace.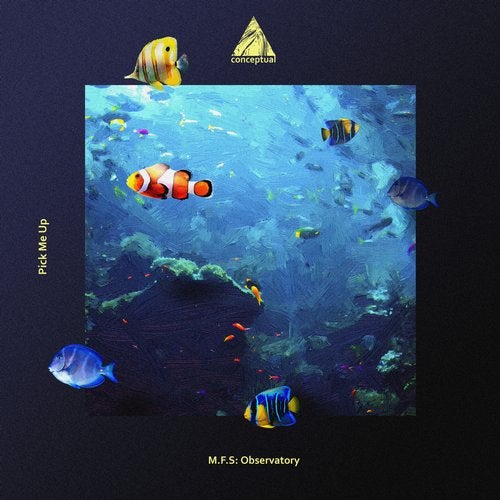 Hype
Release
Pick Me Up
Release Date

2019-07-08

Label

Conceptual

Catalog

CPL191