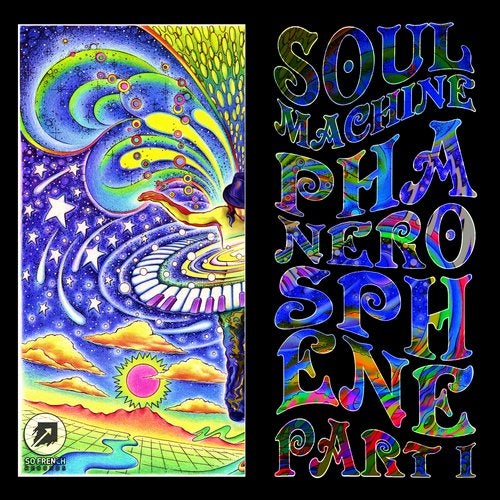 Supported and charted by Tony Visconti, Matthieu Chedid (-M-), Dj Missill, Yann Destal, The Supermen Lovers, Dax Riders, Thony Ritz, Allure, Revolte, Superfunk, Atrey, Linoleum, Adrian Wreck...

Soul Machine is proud to introduce PHANEROSPHENE Part I, a personal collection of melodies spread over two EPs to be released a few months apart on So French Records.
Staying true to his own universe, the artist explores the inner
landscapes of mind and offers an aerial work, atypical, where the past and future intertwine themselves around the colors and sounds. For this first release, PHANEROPSHENE part I, the French producer got on board Adrian Wreck, Atrey Linoleum and Mac Stanton, 4 talented remixers whose only instruction was to express their creativity without any limit.
Finally, to add an outstanding visual experience to the whole release, Soul Machine called Jeff Hopp, a worldwide known psychedelic artist from Arizona, to paint the double EP's cover.
Go right to heart of Imaginary and let yourself be charmed by an
unique, modern and psychedelic musical experience!

Release of the first Act March, 31th.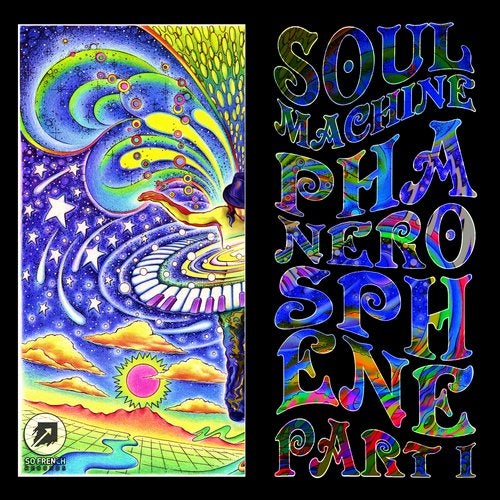 Release
Phanerosphene Part I