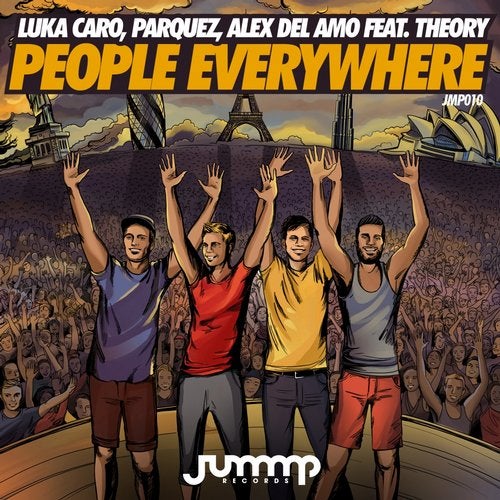 After a short break JUMMP Records back in the game with massive forthcoming catalog of new music. For the 10th label's release there's an only option to put out something really special. On this particular occasion, all the way from Girona comes Spainish superstar DJ, promoter and producer Luka Caro, who teamed up with his friends Parquez, Alex Del Amo and Theory to deliver smashing club burner "People Everywhere".
Luka Caro who's known for many as a leader of one of Spain's best electronic music events Midnight Festival, knows more than well how to please a big festival crowd with something fresh and impressive.
This time with a strong team of like-minded artists he brings us a piece of extra-class production. Stomping rhythm, spectacular synth work, unrelenting overall energy and crystal-clean sweeping sound is far not a complete list of reasons why this tune is worthy to be in your ipod or DJ set-list. The track wins even more points with the global message in Theory's vocals which certainly could make this tune a new international club anthem.
Those who prefer to keep thing simple are provided with an instrumental version of the track.
Look around! There's people everywhere!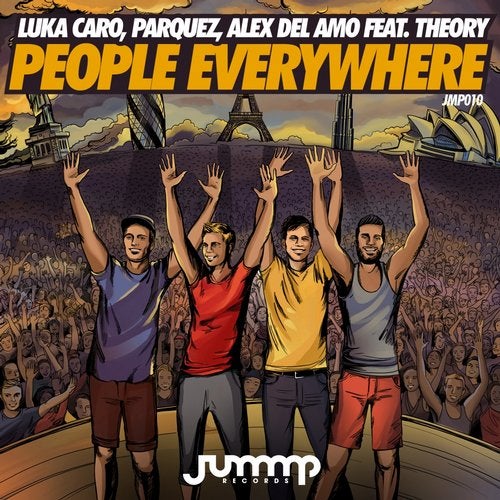 Release
People Everywhere