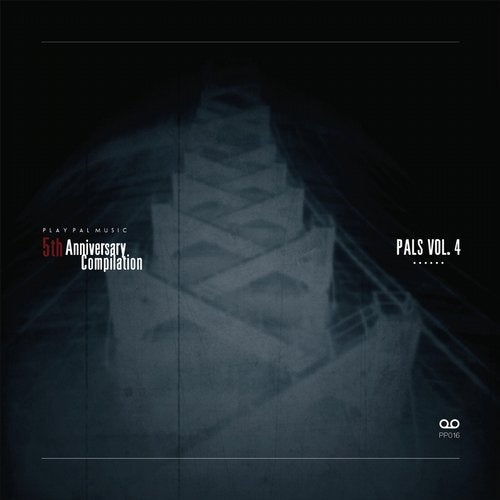 'Pals Vol. 4' blasts into being with the ice cold, chrome plated chug of new welcoming Rambal Cochet (aka Volta Cab), who marries robotic thrust and loose percussion into the neon tinged 'Dark Caravan'. Mexican duo Los Fugazzi take up the baton with 'Crave', marking a memorable debut of bubbling bass, fizzing synth and sizzling percussion. From there Did Virgo & Amevicious take a swerve towards the soulful, topping a churning machine groove with stargazing guitars and brooding pianos, inviting Johanna for a sultry vocal contribution.

Next up, talented Albanian pair Uj Pa Gaz & Genti adopt their Inaktiv alias, teaming up with Play Pal's label manager Teniente Castillo, locking hydraulic bass and bright melody into a slow rolling throb. Play Pal debutants Veneno continue the widescreen theme with the churning psychedelia of 'Solo', a Morricone meets Goblin affair built around Isa GT's striking vocals and screaming guitars.

Grooving along into the second half, Metz duo Club Bizarre up the tempo and the heart-rate with a hi-tension blend of sparkling electronics, propulsive rhythm and strobe lit energy. Turning out the lights, Curses brings his signature goth-groove via the gloom and glitter of dystopian dancer 'More Cherry Pie', while FLXXX provides a dark and deep theme for narcotic insomnia in 'Blackslash'.

Next we welcome Theus Mago to the Play Pal crew, soaring through the stars via the thrusting 'Low Cost Interstellar Drive', a Kraftwerk-referencing track with infectious vocal samples. Heading into the home straight, Damon Jee returns under his new Nozz alias for metronomic builder 'Clock', a 4/4 stomper with sky-scraping wine waves, while new friends Rigopolar and Attendances bring the curtain down with cybernetic prog and a mind expanding monster respectively.

Sequenced in tempo order from 97 to 125 bpm.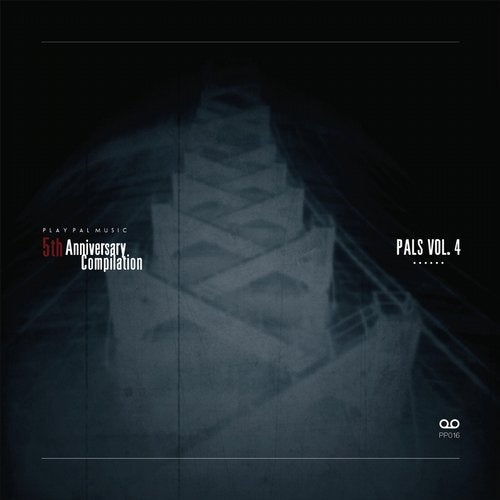 Release
Pals Vol. 4
Various Artists

Release Date

2018-02-26

Label

Play Pal Music

Catalog

PP016