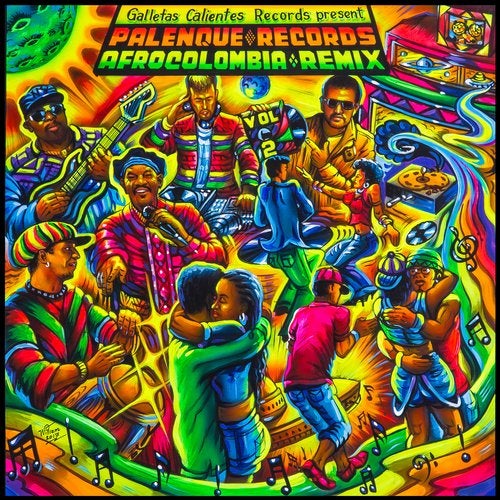 Release Date

2018-01-22

Catalog

GCLP123
After the success of vol. 1, French Colombia-based label Galletas Calientes Records is back on track with another "Palenque Records Afrocolombia Remix" series, inviting more talented producers from the worldwide "Global Bass" scene to revisit all time Afro-Colombian classic musical pieces.

Palenque Records' original artists, such as Son Palenque, Batata y Su Rumba Palenquera, Colombiafrica The Mystic Orchestra.., living testimonies of how much Africa has influenced traditional music in Colombia, have developed a remarkable culture, collaborating with african musicians such as Diblo Dibala, Bopol Mansiamina, Dally Kimoko or Nyboma.
Most of them are considered to be the precursors of "Champeta", a unique musical genre setting its roots in the west-african Soukous and folklore. This music is the origin of the very interesting "Pico" culture of the Caribbean coast of Colombia.

In this second volume, we'll go deeper into "modern" Champeta, introducing pioneer Rata Piano from Barranquilla and his "guarapos", a unique genre of champeta remixes of African anthems, typically dropping some catchy soukous guitar samples and going mad on some cheap Casio sampler over heavy drum machines played live.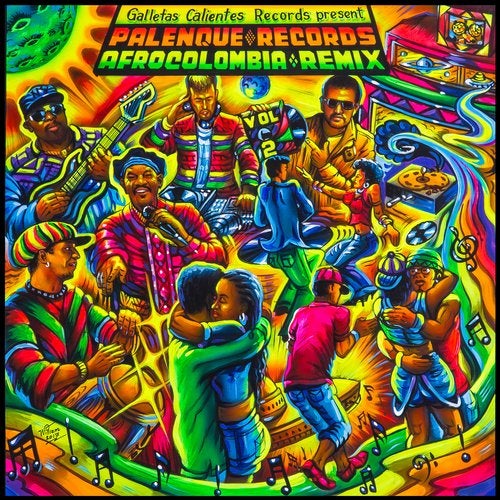 Release
Palenque Records AfroColombia Remix Vol. 2
Son Palenque, Colombiafrica & Louis Towers, Colombiafrica, Louis Towers, Colombiafrica & Viviano Torres, Dj Rata Piano, Estrellas del Caribe, Batata y Su Rumba Palenquera, Bosq, DJ Panko, The Busy Twist, Frikstailers, Umoja, Bleepolar, Novalima, Piper Street Sound, Copia Doble Systema, Thombs, Kosta Kostov, Dj Galletas Calientes

Release Date

2018-01-22

Catalog

GCLP123