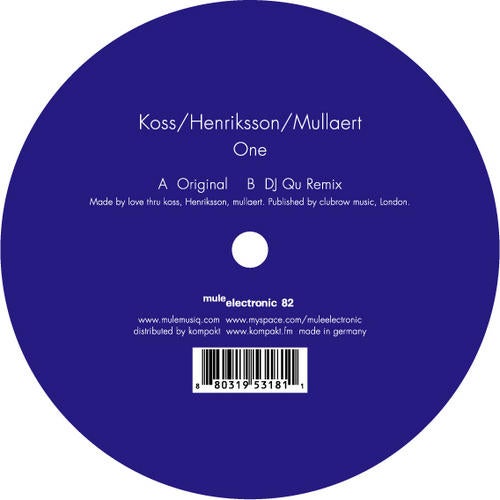 this is first single cut from upcoming first collaboration album of minilogue&koss!!
they have recorded at minilogue studio in malmo,sweden in the end of last year.
then they brought back the recorded parts to own studio and put the each touch to the songs...

original of a side is minilogue manner hypnotic tech house but koss added his warm sounds.
the result is simple and timeless tune.
on b side,new york deep houser dj qu remix is little bit more danceable than original.it's for the fan of
underground quality to lawrence to dj koze.

album is coming in this autumn!!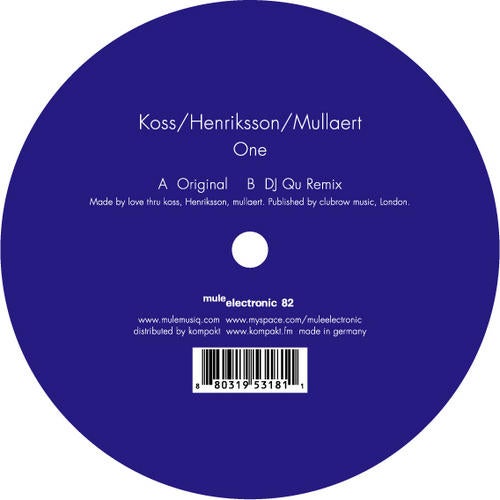 Release
One