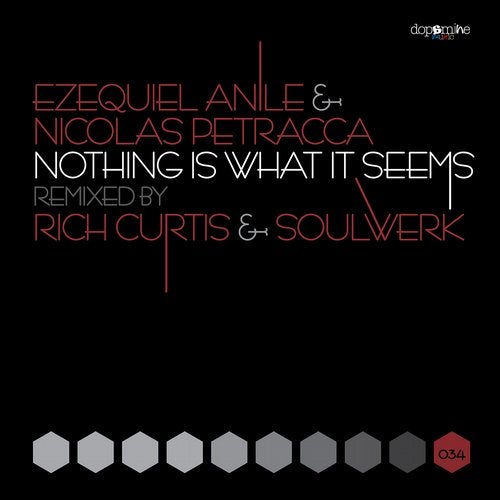 Ezequiel Anile and Nicolas Petracca released their 'Nothing Is What It Seems' in November of last year. The Argentinean duos classically styled pixie-progressive epic was one of Dopamine Music's best selling tracks of 2014 and was also supported by Hernan Cattaneo and Paul Van Dyk. Now for Dopamine Music's 34th release the label revisits and updates the track with two fresh interpretations from Rich Curtis and Soulwerk.
The first interpretation of 'Nothing Is What It Seems' is provided by Rich Curtis who is making his second appearance on Dopamine Music. The Aussie producer delivered a remix for the labels third ever release back in March of 2013 and has since appeared on Manual Music, Proton Music and Sudbeat Music. For his 'Nothing Is What It Seems' interpretation Rich has put all those gorgeous elements from the original through the ultimate sonic reconstruction for what results in a wonderfully laid back techno rework. Backed by a bubbly and well carved foundation Rich has reinvented the melodic elements is a much subtler and more esoteric manner. The blissful vibes capture your imagination, particularly during the main break where the emotive motifs run their highest. Wonderful remix from Rich.
The second and final interpretation of 'Nothing Is What Is Seems' is provided by Soulwerk who is making his first appearance on Dopamine Music. The Spanish producer has long been one of the leading artists in the progressive techno movement which dates back to his initial appearance Cid Inc's Replug Records in 2011. 2014 releases on FutureForm Music and Proton Music have kept the momentum high and he's got 2015 off to a great start here with a brilliant remix of 'Nothing Is What It Seems. Soulwerk's punishing grooves are a much loved hallmark of his productions and he's crafted another monstrous foundation here. The rumbling waves of bassy textures carry a massive presence and the chugging rhythms complement them very well. The tracks dark underbelly however is covered with fluid harmonic textures, angelic vocal pads and a gorgeous sequence of chimes which casts a surreal vibe during the tracks emotional conclusion. Fabulous interpretation from Soulwerk and a standout remix package from Dopamine Music. Don't miss it.

Mastered by Cid Inc.
Artwork by Designstudio.gr
Text by Mitch Alexander.
Distributed by Proton.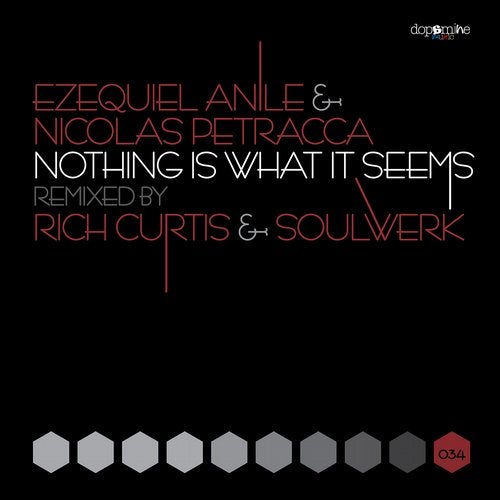 Release
Nothing Is What It Seems (Remixed)