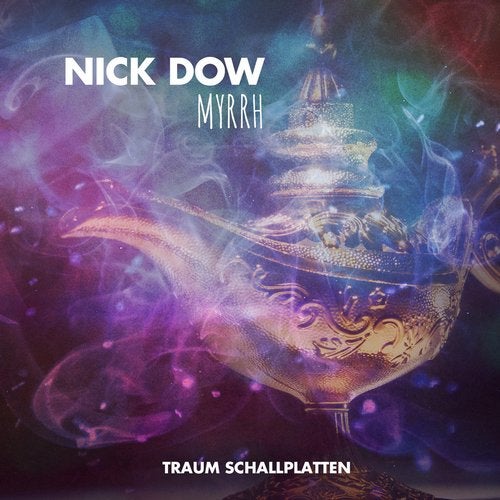 Release Date

2016-03-07

Label

Traum

Catalog

TRAUMV197
Since Nick Dows last EP "Pocket Harmony" a year has passed in which he has moved from Berlin back to his home ground Scotland to record new music.
Now Nick brings you the gift of "Myrrh", a brand new 4-track EP that puts him back on the map of daring electronic music!

The opening track "Myrrh" is an odyssey into sounds kicking off with lots of traveling reverbs and delays, squeezed out of Nick Dows world. Building up waves of wonderful melodies that disperse and give wav to silence, "Myrrh" is as disturbing as it is heartwarming.While the complexity of the melodies emerge there is also room for a lot of futuristic, episodic "sound digits" that invade the track.
When we first heard the track we thought we heard sounds here related to the soundtrack of "Dr Who", but this may be well just our imagination.

"Passing Wolf" has the loneliness of a place staked out in the beginning but sets a foot into the exploration of that place in a vibrant and fascinating way.I
f feels as if the track constantly inflates itself with more details being added. Heavenly voices which sound as if Blondie was singing "Heart Of Glass" and was sending out spores to enchant the Scottish countryside making it even more captivating. Or maybe it is the other way around and the sounds have always been there lurking.

Another myth of a Greek hero joins the track list with "Theseus".
Nick Dow has coaxed some of the strangest sounds you have ever heard out of his machines with this track.
Ingenious epic drone sounds collide with melodic stabs. "Theseus" sounds like a wounded hero shooing away his fears by screaming.
Lock yourself up to expose yourself to the full extent of this track."

Smokes" works according to its title when it disperses sounds with a slow motion approach. Time stands still within those movements. "Smokes" is an atmospheric vaporous piece of music and a perfect soundtrack!