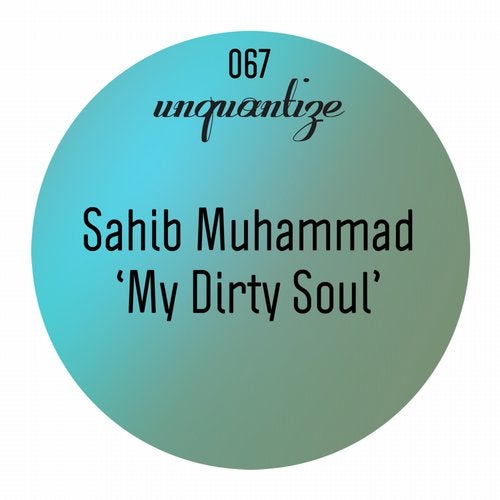 Release Date

2016-09-16

Label

unquantize

Catalog

UNQTZ067
Sahib Mahummad
"My Dirty Soul"

Written, Produced, Arranged & Performed by Sahib Muhammad
+Remixed By Maurice Fulton
@+Remixed By Larry Espinosa
Keyboards by Will 'Reelsoul' Rodriquez Drum Programming & Mix Downs by Larry Espinosa For House On The Eastside Productions

Mastered by DJ Spen @ Pavement Productions, Baltimore, MD.
Sean Spencer & Thommy Davis Executive Producers

Unquantize is excited about this incredible single from Sahib Muhammad. "My Dirty Soul" is a straight smoker and is destined for instant dance floor success. Featuring minimal sampled vocals and creatively constructed keys, this song in all its forms will burn any house down. This release contains the already popular Maurice Fulton Remix that is pure, percussive madness! It shows Maurice is extremely diverse with his production skills. Also included is Larry Espinosa's Remix that features the keyboard work of Will 'Reelsoul' Rodriques. It ebbs and flows with bounce, drive, and funky flair! Last, but not least, we've included Sahib's original mix from his 'No Set Beat' LP with its killer rhythm sections and edgy arrangements.
Unquantize your mind and let your body be free!

1. "My Dirty Soul" (Maurice Fulton Remix)

2. "My Dirty Soul" (Larry Espinosa Remix)

3. "My Dirty Soul"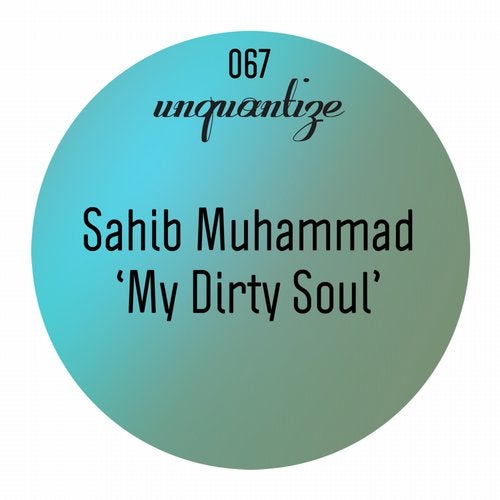 Release
My Dirty Soul
Release Date

2016-09-16

Label

unquantize

Catalog

UNQTZ067