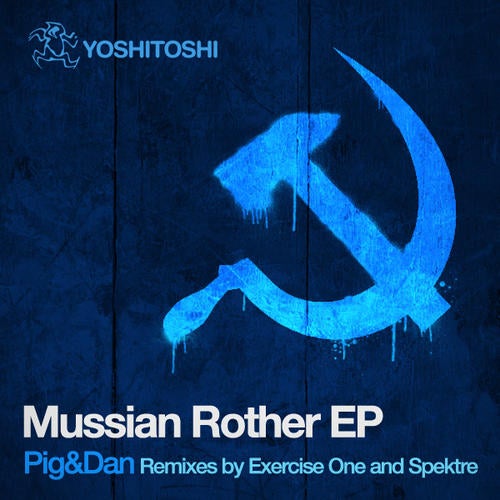 The Mussian Rother EP is a 4-track affair, consisting of 2 originals from Pig & Dan and 2 unique remixes from UK duo Spektre and German duo Exercise One.

Pig & Dan have been making their mark for over 20 years, appearing on prestigious labels such as Cocoon, Great Stuff, Audio Therapy and of course Yoshitoshi. After releasing the hugely successful The Heat EP on Yoshitoshi in 2009, Pig & Dan are back with 2 new originals. Mussian Rother" and the b-side "Symphonies" are prime examples of Pig & Dans unique ability to provide forward thinking tech, replete with amazing sound design and mixes, while maintaining dance-floor sensibility.

U.K. duo Spektre (Paul Maddox and Filthy Rich) have been busy running their own label, Respekt, as well as working with Yoshitoshi on an exclusive mix for YoshiRadio as a follow up to their monstrous "Typhon" from the "Yoshitoshi 4 Points" release last year. Here, Spektre's remix of the savage 2009 Pig & Dan track, Cubes, gives the tune a fresh take with an undeniably dark and driving feel that only the Spektre boys can offer.

German duo Exercise One join Spektre on remix duties, re-working the title track Mussian Rother. Based out of Berlin with years of quality work under their belt (Mobilee, Crosstown Rebels) their remix of Mussian Rother is at once engaging and spacey, complete with a psychedelic build and sizzling percussion.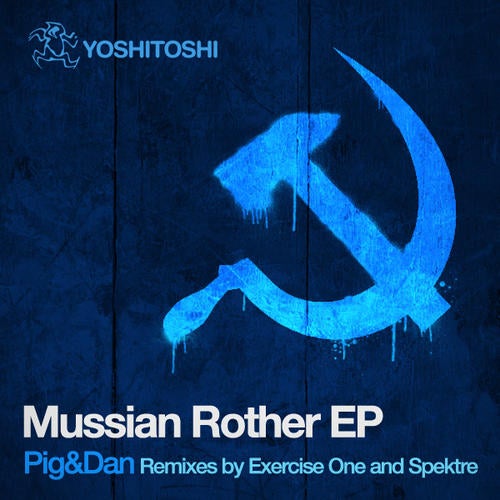 Release
Mussian Rother EP