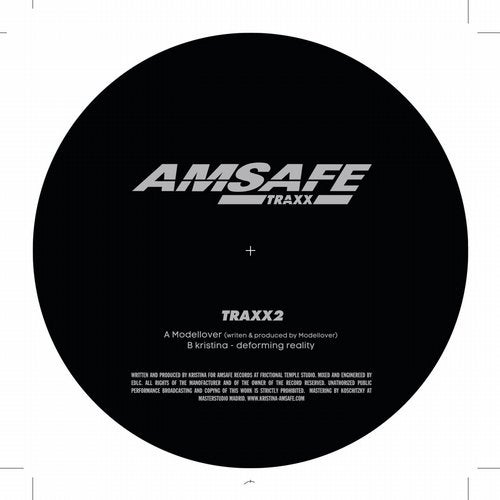 After the warm welcome of Amsafe Traxx 1,Kristina returns with Traxx 2, a new 12" one track each side,that will be available in record shops early August.
Side A, this time is signed by Modellover, a track produced by the tandem of Kristina and the respected producer Eduardo de la Calle.This new duet is designed by both artists to publish cuts with a high emotional content with connotations and influences rooted to the first American Electro sound, serving as guide and inspiration artists like The Other People Place And or Japanese Telecom
A track certainly very emotional and optimistic driven from its center by a sub frequency and a flashing mesmerizing melody that is accompanied by sporadic effects hi hats and arrangements that make each compas something unique and different from the previous.
On the B side appears Deforming Reality,a track signed by Kristina, focused again in the dancefloor.
The peculiarity of the track lies in an unexpected esamblaje in the middle of it. The first part very dynamic, is marked by a sound with dub character that constantly transmuted through effects .After the central stop the track begins to distort reality which initially gave life giving way to a second part reminds an atmospheric version of "dark silhouette" and published on the first catalog record ( Traxx 1) making clear the taste of Kristina for dark and symmetric sounds that characterize her.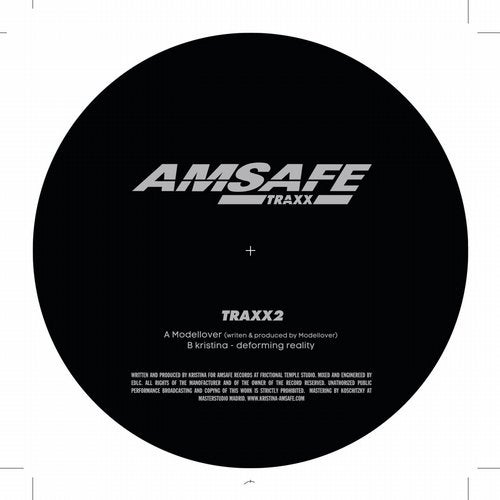 Release
Modellover / Deforming Reality