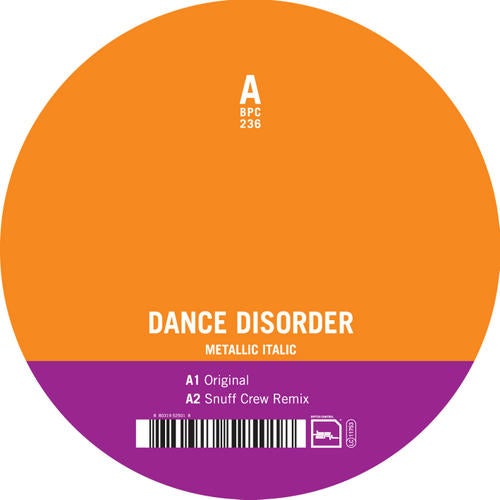 Release Date

2011-06-10

Label

Bpitch

Catalog

BPC236
Dance Disorder - the producer duo from Norway and Spain - is back on track with "Metallic Italic". Featuring funky fresh remixes by Snuff Crew, Jeremy Glenn and Massimiliano Pagliara!

It's just over a year ago that the producer duo Dance Disorder were celebrating their illustrious BPC debut with the epic Italo-dance-inspired hit Zusammen. Now the Show must go on - with Metallic Italic Georgina Fernandez, aka Baby G, and Robin Crafoord are exceeding the path of consistency from the lead out groove of their last record to the point that even Crosstown Rebels label boss Damian Lazarus discovered "Metallic Italic" for his upcoming mix CD "Get Lost 4"! The opener of this 12" complements the classic Italo-dance ingredients with a dash of new wave flair. It uses a powerful straight-up beat, catchy melody lines and trance-inducing sequences to conjure up a wonderfully dense synth-pop atmosphere that is equally irresistible on the sofa and on the dance floor. Once again the co-production credits go to the Berlin producer Tobias Freund, who has tweaked the sounds of various BPC colleagues including Ellen Allien and Aérea Negrot. Those who prefer things a little less extravagant and poppy will be delighted to discover the Snuff Crew remix. This German pair release frequently on Gigolo and Playhouse, as well as managing their own label, Snuff Trax. Their remixer credits include Remute, Hard Ton and Robert Owens. The pair give free rein to their penchant for old school house and acid, stripping down Metallic Italic to a drum loop that builds over the course of the track and soon becomes unstoppable. The whole piece is complemented by just a couple of minimalist house chords to spice things up whilst retaining the relaxed vibe. The flip side begins with the instrumental Club Mix. Metallic Italic's classic analogue synthesizer sounds from Robin Crafoord's illustrious collection of machines are given even more breathing space here and deliver a strong expression of the characteristic Dance Disorder sound. Next is Jeremy Glenn: His hit Mysterious Lover on YYZ records and various remixes for Nettwerk and Paper Bag Records leave little doubt as to his soft spot for pure 80s-inspired Italo-disco. Contrary to common remixer habits, the Canadian producer, songwriter and remixer places the vocals of the original in the foreground and transforms Metallic Italic into a perfect tech-house pearl.

The bonus remix is produced by Massimiliano Pagliara, who released on Balihu, Live at Robert Johnson and Rush Hour and soon is about to release his debut on Live at Robert Johnson!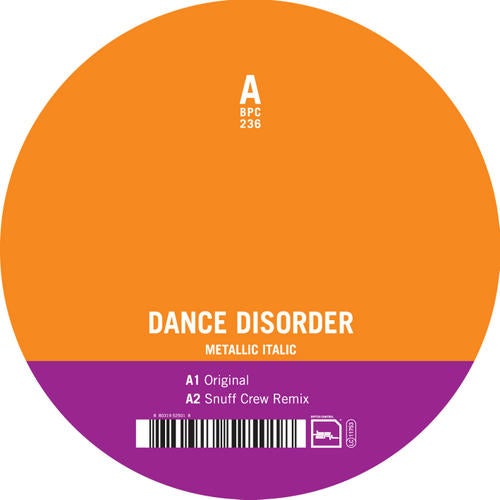 Release
Metallic Italic
Release Date

2011-06-10

Label

Bpitch

Catalog

BPC236