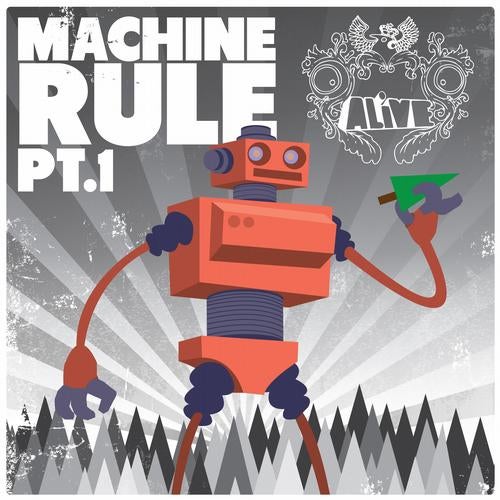 Sometimes I think of a world ruled by giant red, rectangular robots. The robots stand ten times taller than the tallest tree in the woods; 450m into the night sky. Their eyes blaze like cooker hobs and their joints creak of iron friction. Conquerors; they patrol the planet, and pure terror radiates as they chase humans from the cold, grey metropolises into the countryside. And yetas the mind wanders

those claws? Those three metal pincers? With such awkward impractical fingers these robots could never hold a guitar or be in a band. They could never hit drums like Moon, or pluck bass like Bootsy Collins. They would have to be producers; big fuck off red ones that hook up to synthesisers and control sequencers in their brains.

But what would these robots produce? What if they werent so mean? What if they werent so aggro? Maybe this fear is misunderstood! Maybe this radiation isnt terror! Maybe its a signal theyre sending out, searching for an answer?

This 8 track is our reply. This one goes out from ALiVE to the giant red robots with our message of peace. Our deep house grooves inviting them to the party. Don't crush us, come and join us you cuboid bastards!

FEEDBACK


Dyed Soundorom - Rebel's track and Mark Wells are my picks here, nice package!

Leon - cool ep, full of love! Will play for sure. SUPPORT !

Audiojack - Some decent stuff here, Monotone is my favorite.

Martin Landsky - nice compilation....

Waifs & Strays (Amos) - Maximiljan, James Silk and Mark Wells stand out for me

Tom Findlay (Groove Armada) - i think this is brilliant. there's something slightly tecchy in this comp, hence the name I guess, but the funk is still very much 'alive'. really feeling loads of this, its super playable and funky as.

Emerson Todd - deep city groove all the way here for me thanks

Butch - nice package

Danny Serrano - awesome pack!!

Kolombo - Downloading... will test them out

Timmy Stewart (T-Bone/Jet Project) - Loads of ace stuff on here. = )

Jody Wisternoff - Feeling the first track for sure man, defo ;)

Bubba - Alive serious quality!!!Great package here!! some crackers!!!! Maximijan/Deep city Groove/James Silk/Mark Wells will all be getting rinsed!!

SLAM - nice trax - will try out - thanx guys

Wesley (Mark Knight/Toolroom) - NICE SELECTION

Anil Chawla - Nice tracks

Steve Parry - as always on the right side of wrongness for alive!

Arjun Vagale - Stunning release... the whole comp is amazing.

Ramiro Lopez - Nice tracks here!! Maximiljan is my fave on first hear but ill try some of them. thanks!

Alex Costa - Nice trip !

James Dutton - "Monotone" and "Everytime are cool, will play. Thanks!

Samuel Bailey (Pete Tong/Radio 1) - great stuff.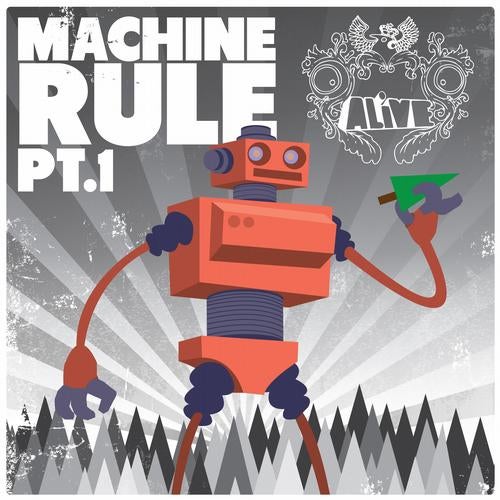 Release
Machine Rule Pt.1