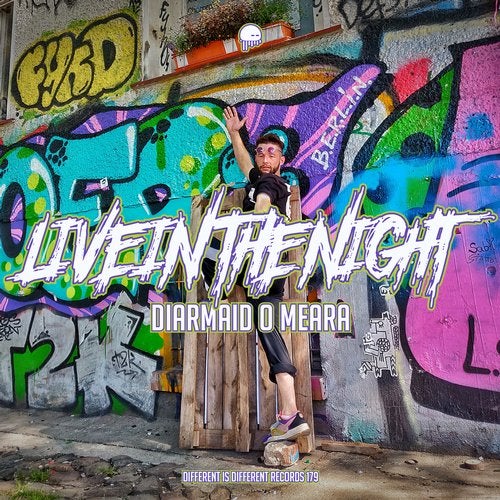 Release Date

2019-09-23

Catalog

DIDREC179
"Live In The Night" is Diarmaid O Meara's latest EP and his debut on Different Is Different Records.

Have you ever retreated from a techno club in the morning and felt the way back became infinite, wobbly and ultimately your destination grew impossible to reach?.

"Black queues, dark rooms, red ball, high shoes". Diarmaid O Meara's ode to Berlin's infamous nightlife is accurately dubbed "Live In The Night". It comes in the shape of a techno dance floor smasher that features an unforgettable bass line topped with suggestive female vocals.

The EP stretches with two additional original productions: "Toxic Positivity" and "All Messed Up", titles that further ponder other notable nightlife traits of Berlin.

Born in Ireland and living in Berlin for the past ten years, Diarmaid O Meara is a DJ, music producer and owner of Gobsmacked Records. He has been releasing techno records steadily since 2009, and his record label is now on its second decade of operations.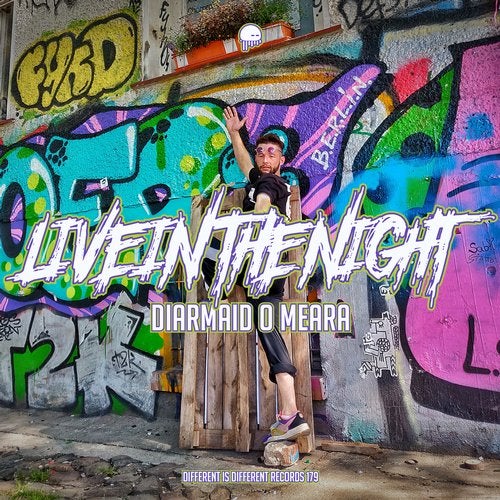 Release
Live In The Night
Release Date

2019-09-23

Catalog

DIDREC179