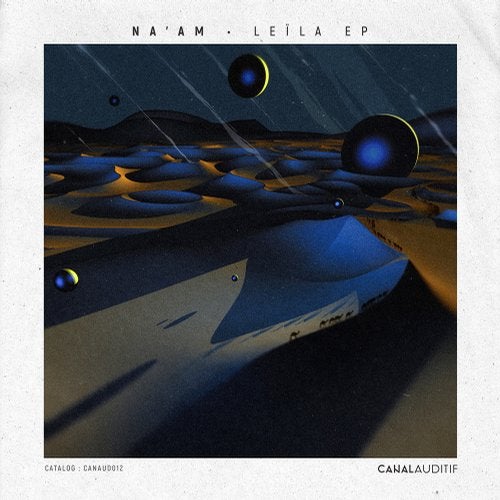 Leila (ليلى) is an Arabic female given name from pre-Islamic Arabic.

The meaning of the name Leila is the Night or more precisely, the Twilight: "The moment when night falls, sensuality warms up and music fills the souls".

Canal Auditif presents two young electronic music producers, named Na'am, that you've previously discovered on our label with their first widely acclaimed EP: 'Alyah'.
If we had to define the musical universe of the duo, we could say that this is a careful and subtle blend of deep house, electronica, techno and melodic oriental that sounds like a nod to their origins
Pierre-Loys and Mehdi's influences come from artists such Mind Against, Hraach, Rival Consoles, but we can also find film atmospheres like the Dutch duet Weval and from melodic compositions of N'to, Worakls or mister Oliver Koletzki.
Rather than being limited to a single style, Na'am experience and grown melodious mixing, as a metaphor to their personal history.
In this spiritual rise, what makes unmistakably the charm of Na' am, is especially the mixture of cold and so ardent atmosphere.
Those tones so distant, resonate in our ears in such a natural and familiar way.
The duet tries hard to create a music which absorbs us, and change us, not quite as the same as we were previously.