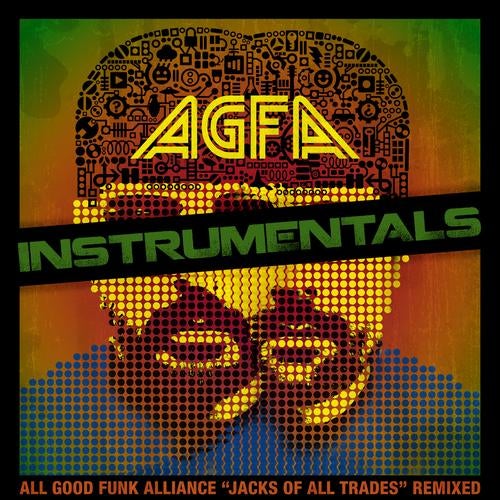 Fort Knox Recordings is proud to present the full Remixed Instrumentals Compilation from All Good Funk Alliances latest album Jacks of All Trades. Fresh off their Remixed Compilation release, Frank and Rusty have been busy compiling a blazing set of remixes. Featuring some of our favorite producers of the moment, Jacks of all Trades Remixed Instrumentals takes all of these amazing songs to a whole new level.

Jacks of all Trades Remixed was compiled with the DJ in mind. Frank Cueto and Rusty Belicek of AGFA recruited some of their favorite established producers alongside some of the hottest up and coming talent to take their album tracks to a whole new level. The result is a monster of a compilation full of primetime instrumental dance floor burners. Featuring blazing remixes from Featurecast, Fort Knox Five, JPOD the Beat Chef, Qdup Foundation, Dads on Display, Omegaman, Trotter, LazerAudit, Tad Wily, Busta, Calagad 13, Nynfus Corporation, Rubber Johnson, No Siesta, Keith Mackenzie & DJ Fixx. Several of these tunes original versions have already charted at Beatport over the last couple of months. This compilation is loaded with 15 blazing instrumental remixes of 10 different songs from the album!

Jacks of all Trades Remixed Instrumentals is chock full of dance floor burners that will get any party started. With sounds ranging from classic hip hop and breakbeats to future go-go, glitch hop and electro to tropical bass, and Nu Disco to bangin funk breaks this compilation is sure to fit into many a DJs crate!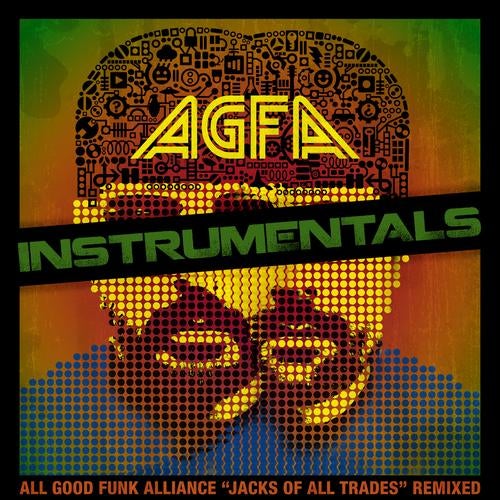 Release
Jacks Of All Trades Instrumentals
All Good Funk Alliance, Fort Knox Five, Featurecast, DJ Fixx, Keith Mackenzie, Nynfus Corporation, QDUP Foundation, JPOD the Beat Chef, Trotter, Calagad 13, LazerAudit, Dads on Display, Rubber Johnson, Busta, Omegaman, No Siesta, Tad Wily

Release Date

2013-03-19

Label

Fort Knox Recordings

Catalog

FKX060