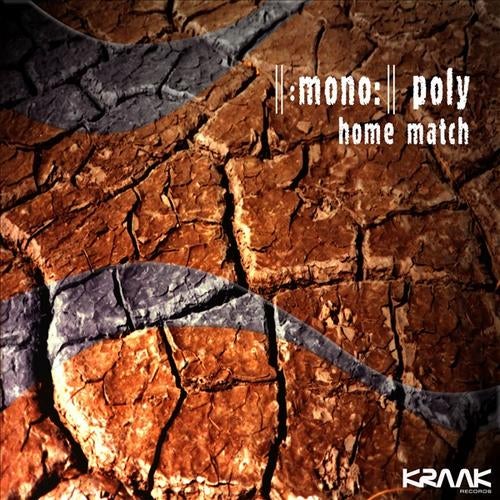 PETER AND THILO MET IN 1995 IN THEIR HOMETOWN FREIBURG. AFTER A HEAVY PARTY BOTH SCREWED ON THEIR FIRST SONG TILL DAWN, ON A TRASHY COMPUTER - THEY THEN REALIZED THEY HAD THE SAME STYLE AND IDEAS. SOON THEY INVESTED ALL THEIR MONEY IN A SMALL HOME
RECORDING STUDIO. AFTER SOME TIME THEY PUBLISHED THEIR FIRST SONGS ON INTERNATIONAL LABELS. THEY ALWAYS ASSERTED THE CLAIM TO RECORD AS MUCH LIVE INSTRUMENTS AS POSSIBLE, AND MIXED THEM WITH SYNTHS AND PROGRAMMED BEATS. ON THIS WAY THEY RECORDED A LOT OF MUSICIANS, FRIENDS, SOUNDS AND PEOPLE THEY MET COMBINED WITH
TRAVELING IN OTHER COUNTRIES. THILO STARTED TO WORK PARALLEL ON OTHER PROJECTS, MAINLY ON TRACKS FOR HIS SOLO-PROJECT SILENTA, WHILE PETER STARTED TO STUDY MUSIC.
THEY GAVE THEMSELVES THE NAME ||:MONO:|| POLY. THE WORD "MONO" STANDS FOR SINGLE.
GETTING REPEATED, IT GETS TRANSFORMED INTO THE MULTIPLE "POLY". THE RESULT OF THEIR
MUSIC- CONCEPT IS A COLLECTION OF TRACKS ON THE ALBUM "HOME MATCH", WHICH CONTAINS A WILD MIXTURE OF DIFFERENT STYLES AND SOUNDS, FULL OF LIVE ELEMENTS AND ELECTRONIC STUFF. DOWNTEMPO AND CHILL-OUT MEETS JAZZ, FUNK, WORLD AND ETHNIC LOUNGE GROOVE RHYTHMS...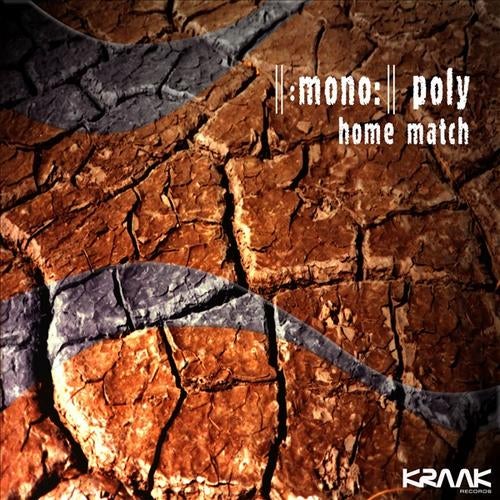 Release
Home Match