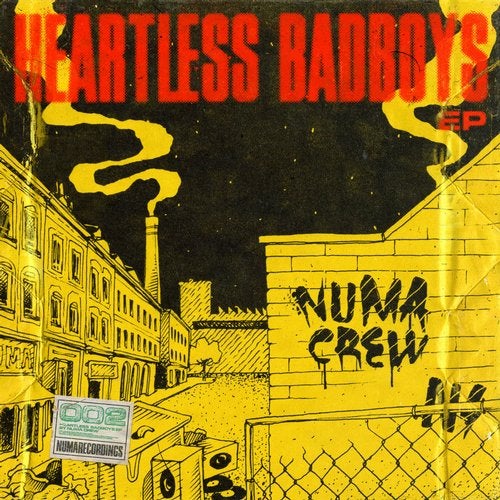 Numa Recordings presents an experimental EP composed of four tracks that cover a full spectrum of sounds and bpm's ranging from dubstep to jungle.
The release opens with 'Broka', a track that embodies the darker side 'spirit' of Numa Crew's dubstep productions, recent and past, and it is enriched with vocals from XL Mad, one of the crews mc's, that supply the track with reggae-grime notes.
Second track of the Ep is 'Cabala', a unique 140 bpm hybrid of dancehall and dubstep, produced with minimal and clear sounds, where broken drum patterns and hypnotic melodies all come to life in an epic atmosphere.
'Heartless badboys' is the production that also names the Ep. The bpm's rise to 160, the track begins with a dark and criptic Jamaican speech that suddenly explodes in an unexpected change of mood with Halfstep and Hard D'n'B sounds. Distorted synth leads and heavy drums unite creating a modern sound with a Hip-Hop/Trap feel.
'Old ravers' is a masterful production that expresses the influence of jungle and dancehall of Numa Crew productions, energetic bass patterns and jungle breaks find balance with a combination of melodic sounds tied to a more electronic style from the 80's/90's.