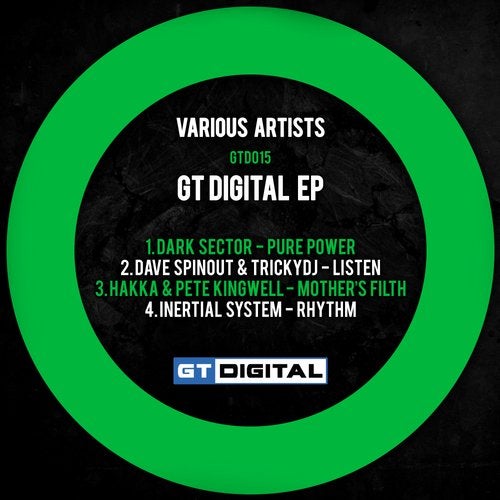 Release Date

2018-06-05

Label

GT Digital

Catalog

GTD015
GT Digital are back in 2018, and our first release of the year is put together by four very promising producers after raising eye brows on Hyper Reality Records with 'Future Acid Techno' and various remixes on other labels Germany's Dark Sector came up with 'Pure Power' for us, which features hard as nails kicks, insanely good synth work and chord action together with trademark vocal samples.

Leeds based respected DJ's & producers and High Fish Digital label owners Dave Spinout & Trickyd combined their talents for 'Listen', which were sure will appeal to the harder trance lovers given the ferocity of the kick and bassline the synth work noticeably stands out in this one and is very catchy and the breakdown has an awesome European sound to it.

Hakka and Pete Kingwell delve into darker grounds with 'Mother's Filth' not holding back for a second pulling out all the stops noticeably thinking about things differently to the norm switching up the arrangement in places add to this some really great effects work driving leads a nice newer current sounding kick modern percussion sections and eerie spoken vocal samples, and you have what we call a brilliant track.

Finally Inertial 'System 'Rhythm' this initially began as a three-way collaboration between Gwion ADM and Anima but nothing came of it in the end but the Welsh supremo quickly picked up where everyone left off and finished things up, and well we are certainly not complaining with the result punchy kicks acid and a moving emotive breakdown makes it yet another winner.

DJ Support: ADM, Ariel Beat, Busho, Cryptodome, DJ's Present, Danny Slade, Dean Zone, Faze 2, Jake Ayres, Jake Nicholls, Kev SmoothHound Walters, Mindflux, Noizy Boy, Nutty T, Proteus, Remnis, Renegade System, Stu J, Shax, Trickydj, Tommie Quick, Tim Hidgem, The Sixth Sense, and XLS.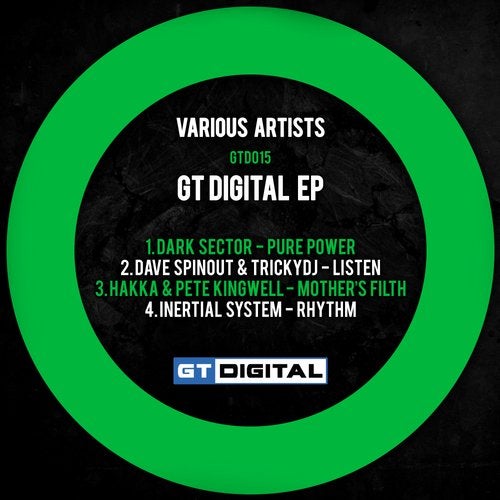 Release
GT Digital EP
Release Date

2018-06-05

Label

GT Digital

Catalog

GTD015