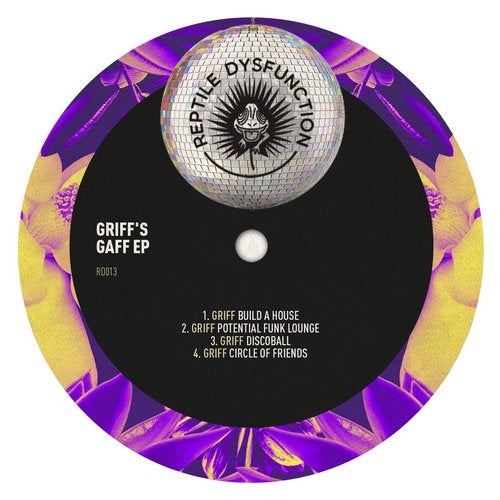 Scottish DJ and producer Griff is an integral member of the Reptile Dysfunction family: an awesome selector regularly found setting the tone at both RD and Doorly & Friends parties, and - legend has it - one of the most fun people to be around at an afterparty on the planet.

Formerly a resident at Privilege for Do Not Sleep and for Cafe Mambo, Griff started putting out his own music in 2017, with his first release 'Pawn The Monkey' and subsequent remix of Idris Elba's 'Paradise' both dropping on Reptile Dysfunction. Since then he's released on Corymbia Recordings and Shanti Planti, but we're overjoyed to have him back on RD with Griff's Gaff: his first full EP and containing without doubt his finest work to date.

Following in the flared footsteps of Charlie Rope, whose recent 'Different Love EP' has been lightning up dancefloors for the last couple of months, Griff goes for the disco jugular, with four sample-heavy, string-laden, chugging vocal cuts. From the low-slung groove of 'Build A House' to the discoballs-out euphoric stomp of 'Circle Of Friends', this is a gorgeous collection of club-ready hats guaranteed to make you grin like an ecstatic disco lizard.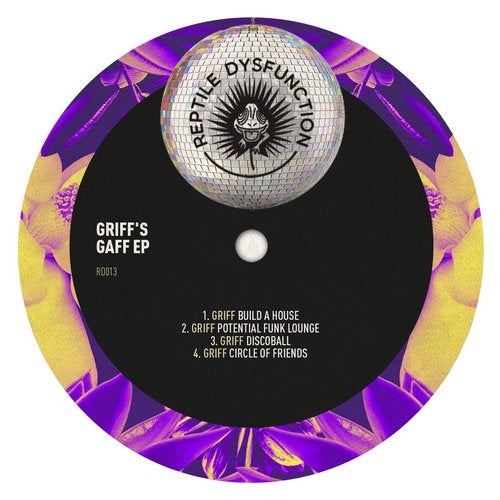 Release
Griff's Gaff EP