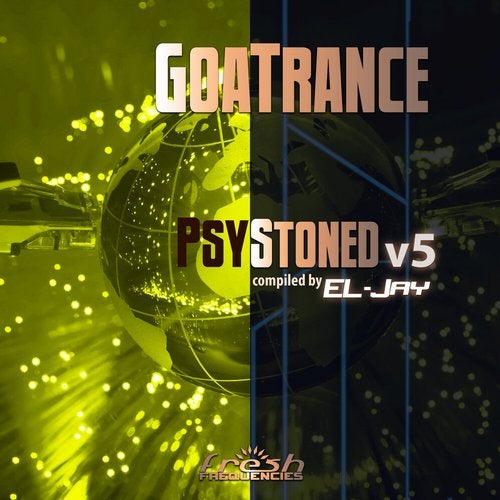 Fresh Frequencies presents the fifth chapter in this amazing psychedelic series of "GoaTrance PsyStoned", containing outstanding psytrance dancefloor smashers selected and compiled by one and only, EL-Jay.
EL-Jay aka Luc Wijdeveld (born in 1956), Dutchman has always been a rocker and a raver. Already very early at the age of 12, he started to play with vinyl singles at the school parties, all in a mono characteristic of that time period. Deep Purple, Uriah Heep and more pop-rock took him and his crew from party to party. He was not always active as a DJ himself. He also liked organizing parties, but also visiting other events. Slowly he became familiar with the EDM dance music in 1993 and started to play as DJ hard-techno in the underground scene. What many DJs consider important to be known, did not interest him. He did his own thing and what others thought of it, he did not interest at all. Out of dissatisfaction with Trance DJ sets, he started recording cassette tapes in 2006, which he mixed himself. Rocker and raver he was, he quickly mixed podcasts that he played on URTranceZone, a popular American community Trance website. Soon it was noticed by various internet radio stations because his style was rough and tough Uplifting Trance, he also played Progressive and had 2 important radio shows: Tranced Emotion and Possession. Soon he got many followers, and in 2008 DI.fm Trance Channel director Entranced asked him to bring over the TranceStoned radio show over to the most listened channel: Trance Channel. It did not take long under pressure of the steady listeners that TranceStoned's monthly radio show became a steadfast weekly radio show on Friday night with hard uplifting trance at high speed with lots of dark, tech, and psy in it with thousands of steady followers. In 2015 he started PsyStoned on DI.fm Goa-Psy Trance Channel and took many loyal listeners with him. In 2018 he did stop with his TranceStoned into the Darkness en went full-on into the massive Psytrance and Goa Trance. His style of mixing has a firm and close group of followers. He very carefully selects the order of the choice of the records, to bring the listener smoothly into a trance trip in constructive tempo and uplifting atmosphere to a splendor highlight at the end. In 2017 he collabs as a volunteer with Geomagnetic Label Group in promotions of promos and releases to (pre) support on PsyStoned. This collaboration brought the idea to put together VA Albums series as PsyStoned is so characteristic. Where in the future his own releases will become part of it.
PsyStoned is weekly Sunday 2 hours nonstop 20:00 Central Europeen Time / 2.pm US eastern (EST).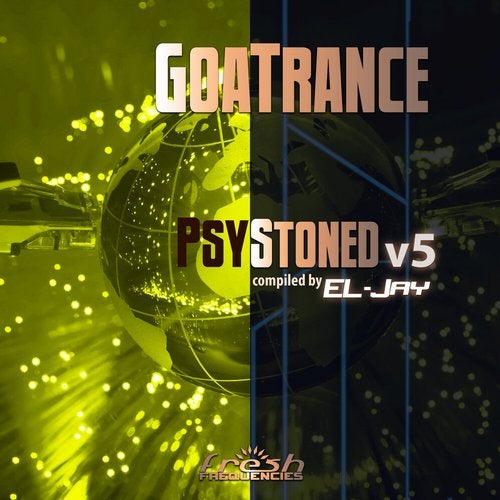 Release
GoaTrance PsyStoned, Vol. 5