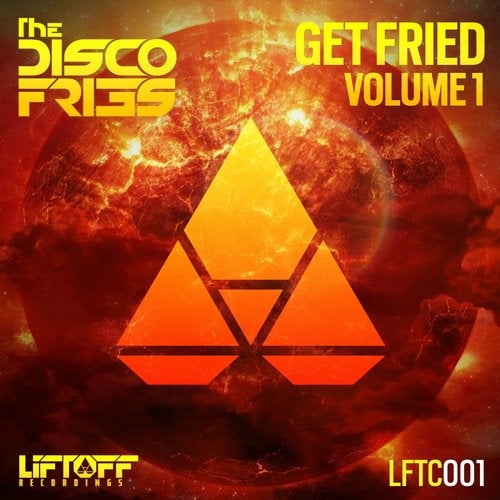 American duo, Disco Fries, are known for making music that resonates with both the club world and mainstream audiences alike. From their early days as college roommates, Nick Ditri and Danny Boselovic have consistently blurred genre lines while managing to create a unique balance of big-room classical melodies and their signature blown-out basslines. Continuing in that very same awe-striking vein, Nick and Danny present the long-awaited and much anticipated compilation of face-melting tunes from their imprint Liftoff Recordings.

Get Fried Volume 1 has finally arrived and both fans of the monthly Liftoff Radio Show and Liftoff Recordings are in for a treat. The collection showcases & combines everything the Disco Fries stand for, from peak-time festival pleasers to championing new-and-upcoming producers. Get Fried Volume 1 is a journey from start to finish, and packed with 15 party hardy jams from their Liftoff Recordings imprint. It brings the duo's rapturous hits Murika, Ramuh and Get Up (the former two reimagined by Tommie Sunshine & Live City and Nitro Fun respectively) and Aire Atlantica's remix of A Matter Of Time ft. Raine Maida, which will be made available in advance of the release to anyone who pre-orders via iTunes. The compilation also boasts big sounds from the likes of Gazzo, Jai Wolf, Fatman Scoop and Aylen. Live City, Lyon Hart, and Andrea Rullo supply brand-new exclusive tracks, alongside exciting prospects Damien Anthony, Landis & Crespo, Evan Gartner (formerly Burban Gold) and others.

After months of anticipation, the moment is here – prepare to Get Fried!

With their recent release on Armada/Zouk Recordings, The Light, receiving heavy airplay on Sirius XM's BPM and a Final Fantasy-inspired single, "Ramuh ," there is no shortage of buzz surrounding the NYC-based duo. They continue to evolve their sound, teaming up with 311 frontman Nick Hexum, Our Lady Peace vocalist Raine Maida, Breathe Carolina, and Hope Murphy to create the Autonomous EP, which received wide-ranging coverage from MTV and Billboard to ABC News Radio and KROQ. Still, Nick and Danny look forward to pushing themselves even further: "We're always looking to explore new sounds. We want to keep making music that we enjoy sharing with people and people enjoy hearing. The party never ends for us."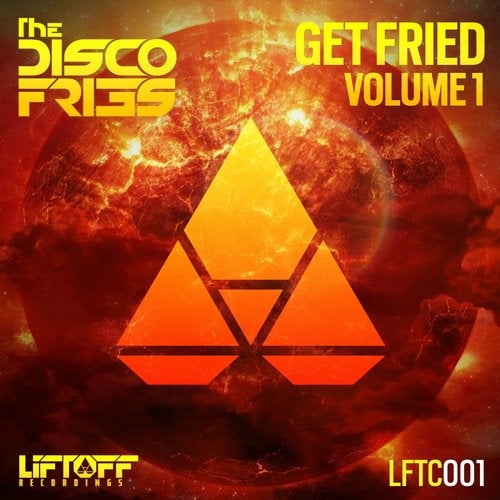 Release
Get Fried, Vol. 1