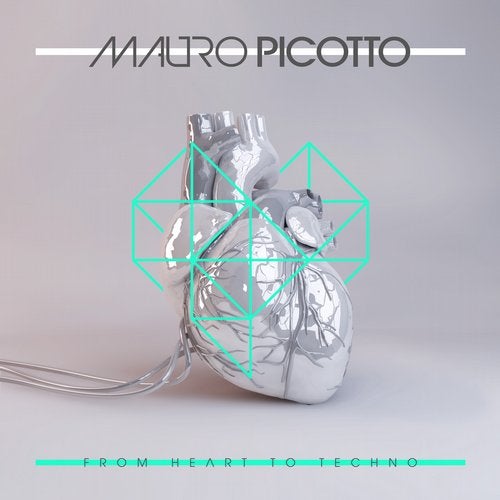 A staple of the international techno landscape for well over 20 years, Mauro Picotto returns to the front of the stage with From Heart To Techno. Having made his family life a priority for the last three years, Picotto was nonetheless busy in the studio, adding to his beyond-extensive catalogue of releases and preparing us for a new salvo of pumping techno, jacking tech-house and quintessential club material. From Heart To Techno, Picottos ninth studio album features a number of collaborations with regular partners in crime Riccardo Ferri and Devid, who both throw in extra measures of Italian flair to the mix, helping dish out a total of 14 tracks, with super-clubs in the crosshair.

Energy levels are sky-high and hedonistic euphoria immediately springs to mind upon hearing From Heart To Techno. From the opening drum loops of trance infused tech-house club bomb Proximus Medley to the instantly recognizable chilled electronica of closer Komonster, Mauro shows off what 25 years of manning the decks at some of the worlds biggest clubs have taught him.

The album spans the entire spectrum of techno with future Ibiza classics sitting comfortably next to dark and heavy cuts. The aspirations of Ibiza-heads will of course be fully satisfied by the likes of tech-house shoulder shuffler Space, the acid bass meets cinematic strings of Lifeblood and the playful funky-jazz infusions of The Whistle.Nostalgia is never very far and tracks like Flashback, stab-heavy Night Crawling and tribal workout session Born serve as a reminder that Mauros roots are firmly planted in pre 00s sonorities. Dreamy tracks break the narrative of the album and nestle against the darker folds and the pure hands in the air moments of From Heart To Techno. The plink and plonks of Eterea and the elated leanings of Left In My Bag give the listener the perfect amount of breathing time before plunging back into the action and the Torinese lets his stern but always exuberant side shine through on the lasersharp techno injuctions of Time To Wake Up, the twisted vocal-led Morning Time, the jaw-clenching techno roller Atomic and the minimalistic electric bursts of My Friend Tesla.

From Heart To Techno is an album by a man who has dedicated his life to a scene, who has spent an incredible number of years perfecting his trade and who knows where the roots of the sound lie. Often deep, sometimes heavy, always euphoric and groovy, Mauro Picottos music works on many levels and transcends musical boundaries. With From Heart To Techno, Mauro Picotto shows us why he remains a charismatic pillar and an influential figure of dance music.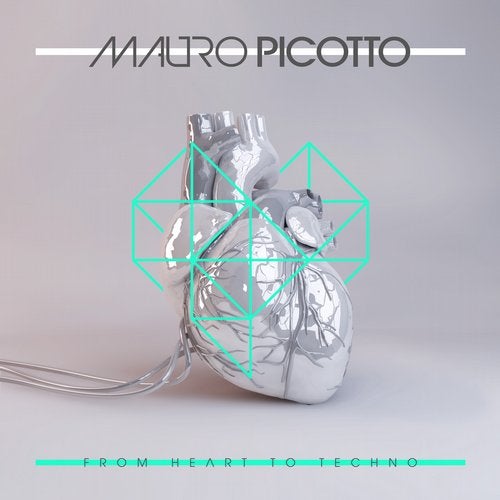 Release
From Heart To Techno