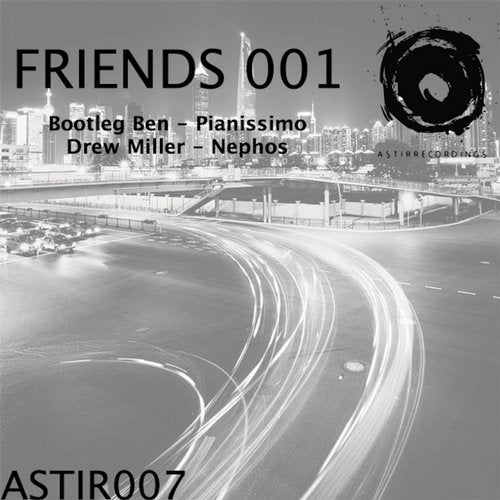 Friends are important. Friends are the people you rely on the most; the voice at the other end of the phone when times are tough or the smiles you see first when things go right. ASTIR wanted to highlight this in an ongoing series of releases featuring two original cuts by two real life friends. First up is Bootleg Ben and Drew Miller with Friends001.

Having first worked together in 2015 on Drew's release on Gibbon Records, the pair stayed in touch and struck up a solid friendship. Their styles dovetail neatly which is why we decided they would be the perfect first EP candidates. Remixing each others track, Drew provides two tough house cuts while Ben showcases his silky prog style.

Bootleg Ben began producing in 2002, but it wasn't until '09 that the bootleg moniker was realised. Since then, he's gone on to release music on Gibbon, King Street Sounds and Les Enfant. His style is liquid cool and the balance of his tracks is testament to his immense studio skill. Drew Miller began producing way back in 1992 with releases on seminal imprints such as Fantazia and Vinyl Frontier. More recently, he has tracks on PHW Elements, Gibbon and Space City.

First up, Bootleg Ben takes us on a delightfully melodic trip referencing 90s house in Pianissimo which Drew toughens up with some gritty menace. Meanwhile, Drew's original is a muscular prog workout with plenty of off-kilter e-moments which Ben suitably smoothes out on the remix.

Four cuts covering a myriad of influences within the progressive house spectrum made with love as only friends know how.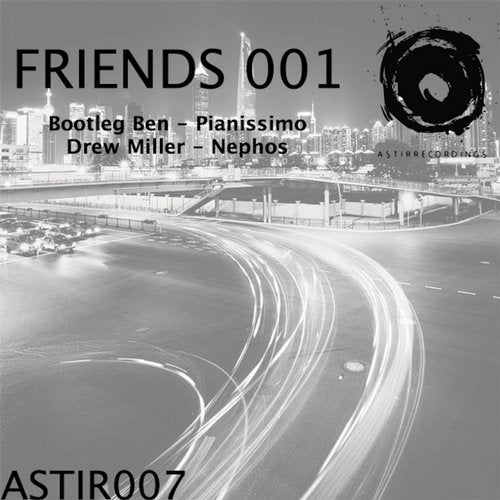 Release
Friends 001 - EP