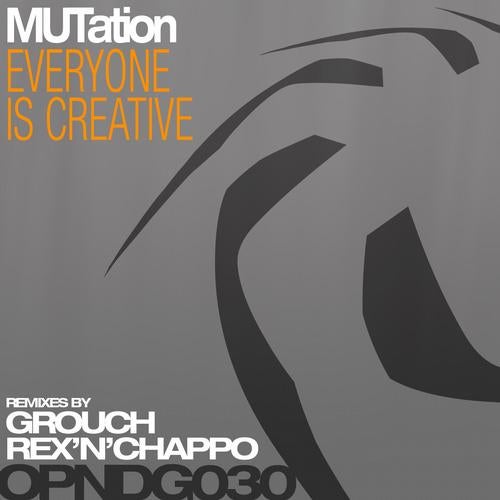 OPEN RECORDS is proud to present our first release for 2012 with the debut of a new project from Israeli producers Roy Sason and Liran Ackerman, better known to most at MUTe. Best known for their progressive and trance sounds, MUTation will explore new directions in techno and minimal, much like their recent releases on Open including the smash hit remixed by Matador and Fiord, MODERN TALK.
EVERYONE IS CREATIVE is the Israeli duo at their exciting best, a slamming techno weapon that has been tried and tested on festival dancefloors in all corners of the globe. Establishing MUTations trademark staunch bottom-end groove and grinding, powerful leads, its a perfect introduction to this new venture from two of Israels longest standing and most exciting producers.
Joining MUTation on remix duties is another new project from a veteran production duo, this time from Australia. REXNCHAPPO is the new moniker from Ian Chaplin and Philip Rex, known for their live progressive outfit DECOY (with releases on Iboga and DancenDust) and experimental jazz-techno as IMPS (with Sebastian Mullaert and Marcus Henriksson from Minilogue). Stripping back the original to a more traditional techno beast, their rework is another example of greatness from two of Australias best electronic music producers.
Finally, New Zealand artist GROUCH makes a very welcome return to Open Records to close he release out in style with a twisted, psychedelic rework in a similar style to his stunning release from Expansion Pack, WHO IN THE F*CK IS GORDON BENNET? Enjoy!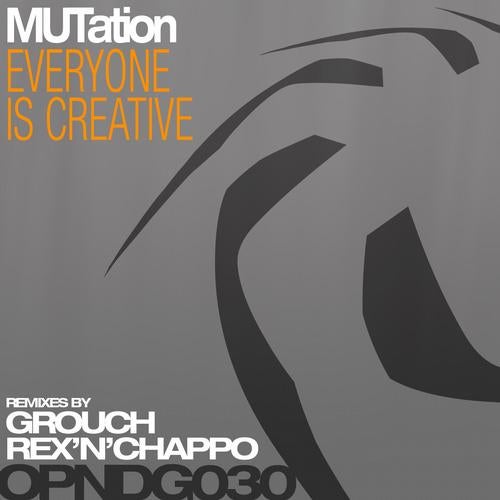 Release
Everyone Is Creative